Notwithstanding that this recapitalisation enabled Cell C to "finance" the acquisition of shares by Blue Label through selling its own shares.
With such earnings, Cell C's top three executives have to be among the highest paid prescribed directors in the country's lucrative mobile phone industry.
Their pay might have even eclipsed that of MTN, Africa and the Middle East largest mobile phone company, which is known to handsomely reward its executives.
The Cell C trio earned more than executives of Vodacom, the country's largest cellphone operator – owned by British mobile phone giant Vodafone.
In the 2017 financial year, Cell C's executive directors, who served as prescribed officers, were paid R219 million four times more than the R50.9 million they were paid in 2016.
These figures were disclosed in Cell C's 2017 financial year results filing with the London Stock Exchange for its First Priority Senior Secured Notes due 2020.
The financial figures were audited by KPMG.
However, the disclosure doesn't reveal how much each Cell C top three executives were paid.
Cell C's prescribed officers in 2017 were its CEO Jose Dos Santos, Robert Pasley (Chief Strategy Officer), and Tyrone Soondarjee.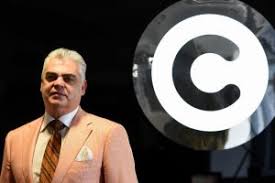 Soondarjee, who resigned in May 2018 as a chief financial officer, might have forfeited his bonus, which is housed under the phantom share scheme.
The incredible amounts paid to Dos Santos, Pasley and Soondarjee may be the "success fees" for concluding the sale of 40% to Blue Label Telecoms and therefore securing the landmark R13.5-billion recapitalisation of the company.
The company describes "success fees" as remuneration provided to employees upon successful completion of the recapitalisation transaction.
The remaining balance is paid half-yearly with the last payment due in July 2019, reads Cell C's filing.
The recapitalisation was concluded on 2 August 2017.
Even though it is believed that Cell C used its own airtime to enable Blue Label to buy the shares in the struggling company. For more read: How Cell C was bought with its own airtime
That probably makes Cell C the first company ever to be bought, in part, with its own airtime.
Mail & Guardian argued that this also raises questions about the transaction, so much so that Cell C's own black empowerment shareholders, CellSaf, believe the vast and complicated deal, which has been portrayed as a way to save Cell C from ruinous debt, may, in fact, have amounted to a corporate magic trick.
Furthermore, with the departure of Soondarjee, Pasley and Dos Santos stand a good chance to earn more money if Cell C is listed on the JSE.
Dos Santos currently owns 1.875% of shares in Cell C and Pasley 1.25%.
According to the London Stock Exchange filings, Cell C's listing is billed for 1 July 2019.
The company has established a share option scheme entitled staff and key management to participate in the equity of the company's recapitalisation transaction.
The scheme provided participants with 10% of Cell C's shares for consideration.
Key management was given 5% of the issued shares at nominal value as part of the recapitalisation.
"Specific key management participate in the retention plan with vesting at the earlier of 30 days after Cell C's listing date or 1 July 2019," reads the operators filing.
"Therefore, vesting occurs six months after the post listing date or payment date until 1 January 2023."
Furthermore, a 25 million ordinary shares were issued to Albanta Trading 109 Proprietary Limited (MS15), a wholly owned subsidiary of the Believe Trust of which Cell C employees are beneficiaries.
But this structure seems suspect and is a front for the few executives at Cell C, empowerment consortium CellSaf says in a complaint it lodged with the Competition Commission, seen by TechFinancials.co.za.
CellSaf alleges that: "There are reasons to believe that MS15 or the Employee Believe Trust (EBT) were conceived of as fronts that were designed by Cell C's white executives without input from black employees".
Initially, in December 2015 MS15 was to pay R1.5 billion for a 15% stake in Cell C. The purchase price was then increased in October 2016 to R2 billion without explanation.
CellSaf said this was despite the fact that MS15 had failed to raise R1.5 billion for almost a year.
"Cell C would fund the transaction by taking loans of R2 billion from Investec and Rand Merchant Bank. If MS15 failed to pay the R2 billion in 12 months (or raise its own funding for the shares) Cell C would pay R100 for the shares. In a later version of the transaction, EBT would pay R2500 for a 5% stake in Cell C. It would also pay R10 for another 8.82% stake in the company. At the same time, four white executives would pay a nominal fee for a 5% stake in Cell C," said CellSaf in its complaint.
Meanwhile, Cell C continues to struggle and is losing data customers and the growth of mobile subscribers is slowing.
Its poor performance is negatively impacting the share price of its parent company, Blue Label Telecoms.
Clearly, Cell C is mired in a difficult state and will take a brave face to convince the market that it would be ready to be listed on the JSE in July 2020.