Yolanda Cuba, who resigned as Vodacom's Chief Officer responsible for Strategy, M&A and Business Development, has been placed on garden leave with immediate effect.
Yesterday, TechFinancials exclusively reported that Cuba is leaving Vodacom after a five-year stint at the Vodafone-owned mobile phone company.
Later on the day, MTN announced that Cuba was joining the mobile phone operator as Group Chief Digital and Fintech Officer, reporting to the Group CEO Rob Shuter.
Asked whether Vodacom has not activated a restraint of trade on Cuba, Vodacom spokesperson Byron Kennedy, said: "Vodacom can confirm that Yolanda Cuba is currently serving out a six month notice period and is on 'gardening leave'."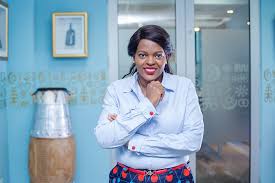 "Garden leave" is a relatively new concept to South African jurisprudence and not provided for in the Basic Conditions of Employment Act. It is comparable to the concept of paid leave of absence at the request of the employer. For more read: Labour Court gives green light to "Garden Leave" clauses in employment contracts
There are several reasons why employers may find the inclusion of a garden leave clause necessary in contracts of employment, especially when managing perceived risks to the employer entity's intellectual property, trade secrets, confidential information, and business contacts.
The reasons necessitating the import of this concept into South African law were recently explored in Vodacom (Pty) Ltd v Godfrey Motsa(J 74/16) [2016] ZALCJHB 53, the judgment being delivered by Judge Van Niekerk in the Labour Court.
Godfrey Motsa was employed by Vodacom in January 2007. On 23 December 2015, Motsa resigned. At the time, Vodacom sought a final order to enforce the terms of Motsa's employment contract. In particular, Vodacom seeks to hold Motsa to a notice period of six months (in the form of what is known as 'garden leave') and a restraint undertaking for a further period of six months after the expiry of the notice period.
In addition to the garden leave clause, the contract restricted Motsa from taking up employment opportunities with Vodacom's competitors within the geographic region comprising Southern, East and West Africa for a period of six months.