FNB announced on Tuesday the launch of First Business Zero.
First Business Zero is digital on platform business bank account offered by FNB from 1 November 2019.
The offering is designed specifically for sole proprietor businesses with an annual turnover up to R5 million and can be opened on the FNB App within a few minutes using our "Selfie" process to identity and verify the user.
The key features of the First Business Zero proposition include no monthly account fee, unlimited free POS card swipes, inter-operable QR code for accepting payments, linked saving pocket to ring-fence savings and earn interest, and an FNB Connect SIM card that includes free data, minutes and SMSs (up to 100mb data, 30 voice minutes, 30 SMSs).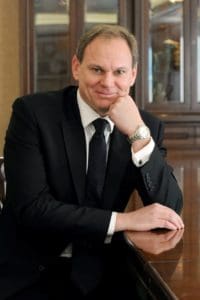 Businesses will also get free access to FNB Business' unique suite of free value-added services, including Instant Accounting software, Invoicing, Cash Flow and Payroll.
"FNB has invested billions of Rands in developing a business banking platform that offers holistic and integrated financial solutions to all types of businesses," Mike Vacy-Lyle, FNB Business CEO says.
"To maintain our market-leading position, it is essential that our business model continually evolves to provide relevant solutions for customers, from learning how to start, run and grow a business, to registering a company, opening a bank account, applying for credit and managing the businesses daily affairs."
During the past financial year to June 2019, FNB Business banked SME lending reached more than R40bn on the back of simple, scored, digital lending, with a credit approval taking less than 3 minutes in many instances. The bank further extended over R8bn to women-led businesses during the same period.
"Better use of data, understanding client context, easier credit applications through scoring and digitisation, as well as lower origination costs, have led to better, deeper credit underwriting and quicker turnaround times. This has made borrowing from FNB Business a much better experience with better pricing," adds Vacy-Lyle.
Continued digitisation of the commercial banking experience, at scale, has resulted in improved efficiencies and a lower cost of banking. This benefit of scale will be passed on to the customer through more affordable banking solutions like these.
"FNB Business remains committed to providing efficient and differentiated customer experiences, inside platform. We believe in offering ongoing deep value to our customers though a wide and differentiated digital experience" says Vacy-Lyle.