MTN South Africa's CFO, Sandile Ntsele, will be moving from his current role to support MTN Group CFO Ralph Mupita on several strategic projects that are key for the execution of MTN's Group strategy.
The move is effective from 01 November 2019.
Ntsele has been with MTN for 20 years in numerous capacities and across various markets like Nigeria, Cameroon and Zambia, playing an integral role in driving strategic, commercial and financial stewardship for the business.
Sugentharen Perumal, current Executive for MTN Group Finance, responsible for Group Finance Operations and Revenue Assurance and Fraud Management (RAFM), will assume the role of acting MTN SA CFO, while the search for a permanent CFO is underway.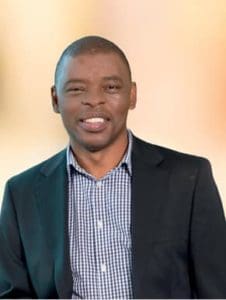 Perumal is a chartered account and a highly accomplished financial services professional.
He has more than 20 years of experience in leading the strategic and operational planning and management of financial services of major players in the public and private sectors.
In his most recent role at MTN Group, he was responsible for the strategic and operational aspects of financial planning and management. Prior to this, he held the role of CFO at MTN Irancell.
MTN SA will be undertaking a comprehensive search for a permanent CFO and will make an announcement on the matter in due course.
"I am very proud of the significant contribution that Sandile has made in the MTN SA business, especially in the last three years working with me. I wish him well in his new role," says MTN SA CEO, Godfrey Motsa.