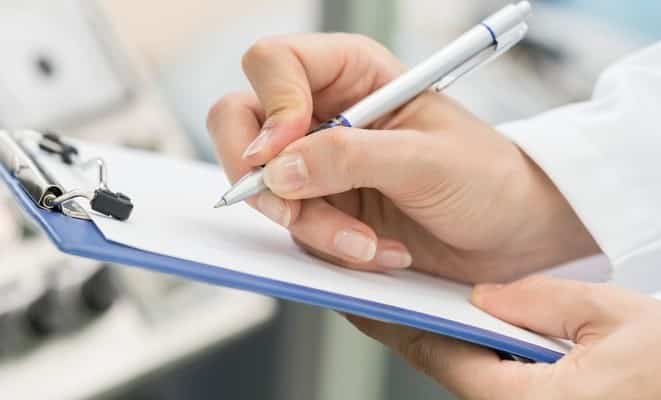 Maybe, every teacher or professor faces the task of writing a technical paper just at once. But what about students? Nowadays it becomes more and more popular to publish technical papers on different websites and scientific platforms. But earlier such papers could be published only in newspapers, magazines and so on. So, it looms much larger every time. And if we speak about such students' practice, most of them even give no thought about what it is. Due to this, they do not want to try themselves as a technical writer. And it is a real mistake. Because writing such a paper a person can develop a lot of skills, get research experience and become aware of the topic. 
Of course, if you are assigned to write a technical paper and you have not enough time to cope with it, there is a way out. You may ask for help from a specialist in this field on writing service. It works fast and qualitatively. So, it is a good option for students who are not confident in themselves enough. 
What Is the Structure of a Technical Paper? 
Like other essays and papers, a technical paper has its structure and numerous nuances of writing. What is more, it is important to follow the standards of writing if you want your work to be published. Because if your essay is naive and of the self-imposed structure, it will have fewer chances than you think. In such a way, it makes no sense and reasonableness. So, if you want to succeed, you should follow some pieces of advice on the technical paper structure.
Any essay should be started with the introduction

. In technical papers, it is more common to write four paragraphs in the first part. The first one should be very encouraging. Your task is to pay attention of the reader and make him or her to continue reading. The second and the third paragraph are related to the description of your topic and its research. It emphasizes its actuality and enlightens the main problems. The final paragraph should consist of the explanation of your purpose to reveal and research exactly this issue rather than any other. In general, the introduction is the part of the paper in which you should make the expression on the reader and encourage to figure out everything in your topic.

The next part of the technical paper is the main body

. It is quite important is the biggest part of the essay. Because there you should describe your research. You should write about methods and approaches. It is necessary to analyze all the information, every graphic or a table. Because it may be so obvious for yourself but so controversial for others. Consider it while writing! Another important point is discussing the results. Most people think that it should be mentioned in the final part but they are wrong. Because the results are part of your research. So, you should describe it in the main body.

The conclusion is the last part of the paper

. So, it should be concise enough. There should be information about the actuality and originality of your paper. Also, it will be good for you to write about possible further research. And, of course, it is necessary to summarize your work and figure out the results.
Further Tips to Write a Thorough Technical Paper: It Is Easy Enough 
Structure is the most important requirement but also there are some tips-words that may help you.
Grammar and spelling literacy. Check and proofread several times before publication.

Complexity. It should not be naive and primitive.

Attentiveness. Avoid mistakes and make thorough conclusions.

Alertness. Writing takes a lot of time and effort but it is worth it.

Reasonableness. Prove everything by real evidence.

Originality. There is no point in researching the earlier researched issue.

Actuality. Answer the question. Is it quite relevant nowadays?

Diligence. Make a thorough research to be highly aware of the topic.

Validity. Make sure that everything you write is true.

Accuracy. Proofread your calculations one more time and make a conclusion.
So, if you follow all those pieces of advice you will succeed and be able to publish a good and thorough technical paper. Everything is simpler than you think. Anyway, if you have some problems with writing you may find a lot of free essays online or let expert writers prepare a custom-written paper for you.