Looking for a campsite with a pool? Well, there are many options to choose from in England and it may be hard to select the best one. Hence, this article will lend a hand in summarizing some of the best-reviewed campsites with a pool in England. Without further ado, let's get to know some places where you and your family can head to this summer. Time to pack your bags and dive into the pool!
Beverley Holidays
Located at South Devon, guests staying at Beverley Holidays get to enjoy the sea view as well as many other features including holiday caravans and sea view lodges with hot tubs. This family-run holiday park has a long-standing history of 60 years and it continues to amaze people. Families are sure to enter the site with looks of anticipation and leave with huge grins on their faces. In fact, it is not a rare sight to see parents dragging their kids home as they just can't bear to leave the place! Open all year round, it is also dog-friendly. Beverley Holidays is not to be missed out when you're choosing a camping site!
Cofton Holidays
Spreading out over 80 acres of Devon's countryside land, guests can fully immerse themselves in a wholesome experience with rolling meadows, forests, fishing lakes, and a spectacular swimming pool. Surrounded by many of South Devon's attractions, it is only minutes away from Dawlish Warren's Blue Flag beach. Cofton Holidays sure boasts an amazing location!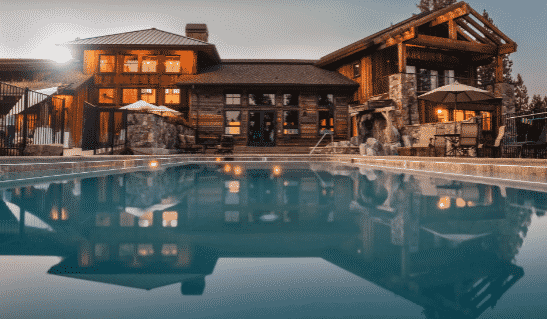 Hendra Holiday Park
Hendra Holiday Park comes highly rated and is the proud bearer of multiple awards. The
reasons for the high praise include its diverse camping and touring facilities. The site has a brilliant countryside view and also family-friendly fields that are only for people to explore on foot as cars are not permitted. This creates an opportunity for a nice family bonding session as families get to take a nice stroll together. Besides, families can also get to enjoy a BBQ feast as the compound is equipped with BBQ pits.
Highlands End Holiday Park
Situated on the top of the cliff of the Jurassic Coast, this UNESCO World Heritage site is known for its amazing scenery. Visitors will be treated to an almost 100-mile-long coastline—what an astonishing sight! Owning a wide range of facilities, Highlands End Holiday Park has a bar, a restaurant, swimming pool, pitch 'n' putt course, leisure club, and a children's play section. This park also offers different styles of accommodation, providing guests the flexibility in exercising their choices between camping, motorhome pitches, glamping pods, lodges, and caravans.
Quantock Orchard Caravan Park
Another award-winning park, Quantock Orchard Caravan Park is also highly rated and
reviewed, especially with its scenic view of the Quantock Hills that have been immensely raved about by visitors. It is perfect for families to take a short trip here as they can be kept occupied and have lots of fun together with the facilities like swimming pool, gym, and sauna.
Furthermore, it is open all year round and they welcome dogs, which is great for dog owners.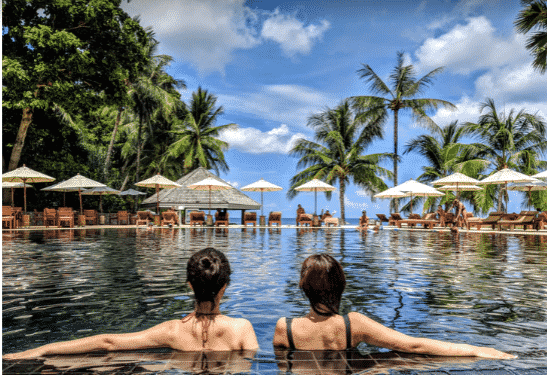 Tencreek Holiday Park
Tencreek is a mere five minutes car ride from Looe, with picturesque views over the sea and nearby beaches. With a plethora of choices available for grass and hardstanding pitches for touring caravans, motorhomes, and tents with electricity, guests would not have to worry about getting a place.
Trevornick Holiday Park
Trevornick Holiday Park is also another getaway park with a rich history of over 30 years. Throughout the years, they have built up a well-regarded image especially with the excellent customer service to visitors to North Cornwall. The location is also highly convenient as a short stroll would get guests over to the National Trust's surfing beach at Holywell Bay. The place is dog-friendly and static caravans are available for hire.
Breydon Water Holiday Park
When it comes to the most value for money campsite, Breydon Water comes up at the top of the list as it offers two parks for the price of one. The two great holiday park sites are just a short ten-minute stroll apart. Amenities include a heated pool and many other entertainment facilities catered to people of all ages. Dogs are also welcome too!
Camber Sands Holiday Park
Another praiseworthy destination for a short family vacation, Camber Sands is situated opposite golden beaches and sand dunes. Boasting up to four indoor pools, there are flume, spa, bath, sauna and solarium options. This would certainly appeal to the parents of the family as they get to take a well-deserved break from working and taking care of the family. Children can spend their time on the go-karts and the crazy golf found at the park. This ensures that everyone in the family gets to enjoy their own activity and everyone is able to bond over a good meal at the bar and restaurant at the end of a fun-packed day!
Callow Top Holiday Park
Family-friendly, Callow Top is the perfect place to gather everyone in the family for a good get together session. It is perfectly situated for tourists who are exploring Ashbourne, Matlock, Buxton, and Bakewell. To cool down during the summer, visitors can take a dive into the pool.
However, for those traveling during the winter and would still like to swim and enjoy the facility, there is no need to worry as it can be heated up! Besides, as for physical activities, there is also a trail located a stone's throw away for people to cycle and Alton Tower is also a quick ride away for those thrill-seeking people to get onto some adventurous rides.
Conclusion
And there you go! These are some of the best British camp sites for families to visit this
summer, as all of them come along with a pool for everyone of all ages to soak in and have some fun! We hope this article has allowed you to get a better idea of where you should pick your next destination for a short getaway, have fun!