Vodacom has added 484 000 customers in South Africa in the fourth quarter of the 2019 calendar year, supported by a successful Summer campaign and the mobile operator also revealed plans to launch 5G.
"A highly successful Summer campaign, which delivered 334 million free rewards to 17 million customers, contributed to an uplift in activity across our customer base," said Shameel Joosub, Vodacom's CEO.
"This increase in data customers and usage is evidence of our success in transforming data pricing in South Africa. Notable contributions from our Financial Services and Enterprise businesses saw service revenue in South Africa rise by 4.6% despite a subdued economy."
Vodacom in its international operations added 1.7 million customers during the period.
The Vodafone-owned telco said having been the first network to commercially launch 5G in Africa through Vodacom Lesotho, "we expect to be able to launch 5G services in South Africa this year".
The country's biggest mobile phone operator said this is possible thanks to a recent roaming agreement with Liquid Telecom, as 5G spectrum is largely unassigned in South Africa.
Liquid Telecom is to launch the first 5G wholesale roaming service in South Africa.
The company said the wholesale roaming service would be available from early 2020 in all major South African cities, this latest fifth generation of mobile internet connectivity will enable wholesale operators to create innovative, ultra-fast and scalable digital services for their customers.
The 5G wholesale network will also help accelerate the evolution of the Fourth Industrial Revolution (4IR) in South Africa. For more read: Liquid Telecom Launches 5G Wholesale Roaming in SA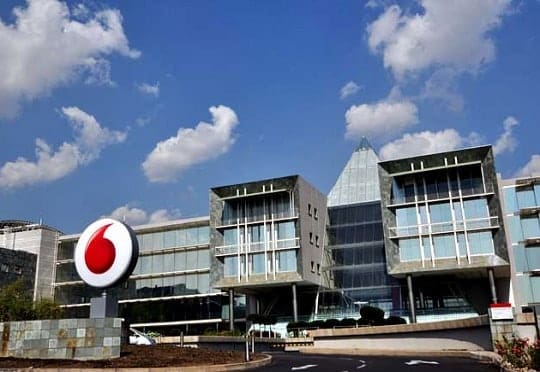 Vodacom also announced today that its customers can expect to experience the benefit of its revised roaming deal with Rain, which will further expand its 4G capacity in an environment where delays in assigning available spectrum will constrain capacity for all networks.
The company added that revenue and service revenue growth rates in its South Africa operation improved to 5.9% and 4.6% respectively, supported by increased data uptake as "we continue to transform pricing, as well as improved performance from our Summer campaign."
Vodacom said its international operations continued to perform well, delivering service revenue growth of 9.0% (7.1%), with strong growth in data and M-Pesa revenues.