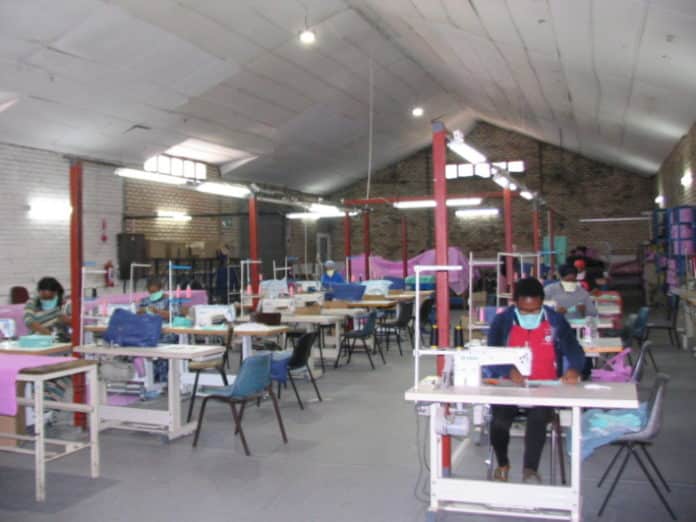 In response to the global COVID-19 crisis, Volkswagen Group South Africa (VWSA) is planning to manufacture face masks and medical equipment, which could be crucial in protecting South African citizens from the coronavirus.
VWSA has partnered with Gusco to produce soft fabric face masks aimed at reducing the spread of the COVID-19 virus.
Following a successful trial batch, production of these masks began last week, with the goal of delivering a few thousand masks over the coming weeks in the Nelson Mandela Bay Metro.
The idea to produce face masks stemmed from the national and global shortage of protective masks.
VWSA's engineers are part of an international Volkswagen Group team pioneering possible ways in which the company can assist during the global crisis. In addition to this collaboration, VWSA is also part of the National Government Task Force team working on medical equipment such as ventilators.
The company's Research and Development team is using 3D printing technology to produce parts for a mechanical ventilator which will be produced at the Uitenhage plant. The ventilator is based on an open-source design produced by Seat in Spain.
"Our Legal team is in the process of obtaining the medical release from the relevant authorities as South African Health Products Regulatory Authority (SAHPRA), and the National Regulator for Compulsory Specifications, which we need before we can commence with mass production," said Joost Kessels, Head of Technical Engineering at VWSA.
"We are continuously investigating ways in which VWSA can offer support to the Nelson Mandela Bay Metro in this time of crisis," said Thomas Schaefer, Volkswagen Group South Africa Chairman and Managing Director.