As of today, the total number of confirmed COVID-19 cases in South Africa is 4 546.
The total number of tests conducted to date is 168 643, of which 7 639 were done in the last 24 hours
The provincial breakdown: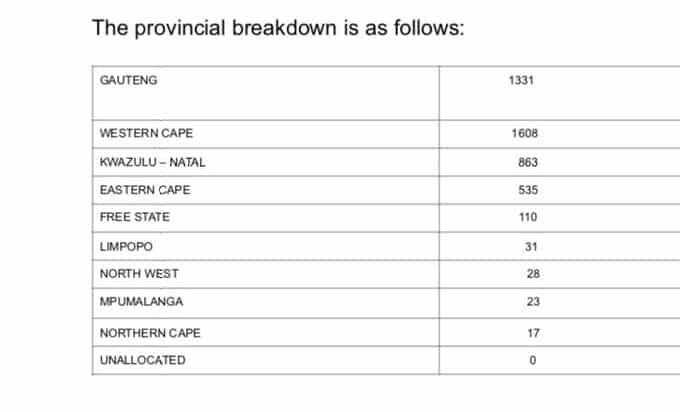 Reporting of Deaths
"We regrettably report another COVID-19 related death (1) in the Western Cape, which increases the total number of deaths to 87," said Dr Zweli Mkhize, Health Minister.
"We convey condolences to the family and appreciate our frontline workers who treated this patient.
"We urge you to take preventative measures such as meticulous hand washing and the use of fabric face masks."
South Africa to welcome Cuban doctors to help with COVID-19
"We are pleased to announce that in the early hours of tomorrow, 27 April 2020, a delegation of 217 Cuban Medical Brigade will arrive in SA," said Mkhize.
"The Cuban medical personnel support comprises of infectious diseases specialists, to support SA in its efforts to deal with COVID-19."
Cuba is known for its disaster preparedness and its consistent deployment of medical brigades for disaster relief wherever required, which continues to earn Havana goodwill worldwide.