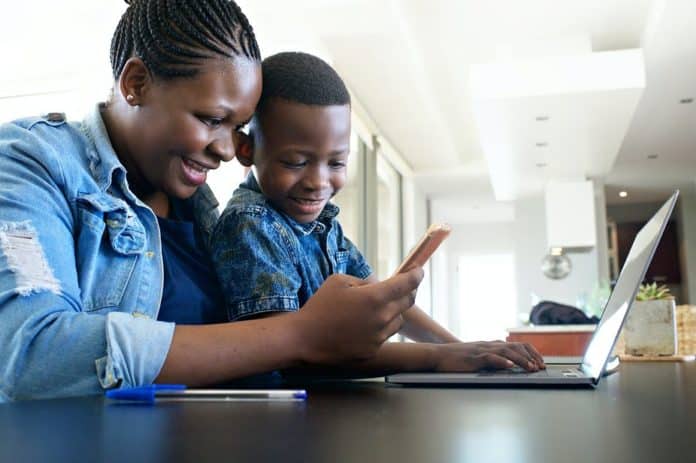 As South African parents wait to hear what will become of this school year from Basic Education Minister Angie Motshekga tomorrow, a major concern for most of them will be the fear of their children contracting the disease once back at school.
The outbreak of COVID-19 led to the early closure of schools during the first term. To curb the spread of COVID-19, the country imposed a 21-day lockdown that has since been extended by two weeks to the end of April.
"The data we have from China shows that this disease is quite mild in children, and actually very few children die [from it]," epidemiologist, Professor Salim Abdool Karim, told City Press.
"So the deaths are very low in children and it's mostly a quite uneventful clinical course. These kids get a bit sick, have a runny nose and a bit of a cough and then recover."
An earlier study published in The Journal of Pediatrics last month, which examined 2 000 confirmed cases of Covid-19 in children reported to the Chinese Centre for Disease Control and Prevention, showed that as with other reports, the majority (90%) of cases were mild or moderate.
Children mostly experienced symptoms such as fever, coughing, sore throat, runny nose, sneezing and sometimes pneumonia.
On whether parents should be concerned about their children returning to school, Karim told City Press: "When kids go back to school, they're going to pick it [Covid-19] up. I mean, it's a highly infectious virus and it will spread, but they won't be worse for it.
"But the problem comes about when they go home and want to hug their granny or grandpa – that's the problem. So we're going to have to do something to protect the elderly who are at high risk."
The Department of Basic Education (DBE) has postponed the May/June amended Senior Certificate and National Senior Certificate Examination due to the COVID-19 pandemic.
More than 350 000 part-time candidates were to sit for the matric examination.
Those who were meant to sit for the exams include candidates who did not meet the pass requirements in the 2019 final exams, as well as those who sought to rewrite to improve their marks.
DBE Director-General Mathanzima Mweli wrote a letter to the heads of the provincial Education Departments, confirming the changes to the plan for the examinations.
"The lockdown has since been extended until Thursday, 30 April 2020. This has resulted in a disruption to schooling and hence the writing of May/June 2020 examinations has to be re-scheduled," said Mweli on Saturday.
Also read: Delivering Education Online: Coronavirus Underscores What's Missing in Africa
Almost universally, one of the first measures taken to contain the spread of COVID-19 was the closure of schools, colleges and universities. This has affected over 1.576 billion learners, constituting slightly over 91% of enrolment.
In Africa, about 297 million learners have been affected. Their teachers and resources, will remain underutilised for a while. The question for society is, "what next"? This is a valid concern given that no one is certain how long the health crisis will last.
At the national and school levels, education technology (also known as EdTech) is closing the learning gap. In particular, virtual classrooms, TV, radio and online platforms have been activated or strengthened to support learning at a level that we've not seen before both inside and outside Africa.