Since new car purchases have taken such a massive knock during the COVID-19 lockdown we have decided to take a look at the used car market. Focusing on which cars have been the most popular purchases.
Covid-19 has damaged so many industries but hopefully the hurt markets are resilient to adapt well enough to survive. We are keen to see how businesses evolve and the creative strategies they come up with to roll with the times. This is especially true for the automobile industry as face to face sales may be a thing of the past.
A report has been released by AutoTrader stating that over 33 million people searched for their website with new car sales plummeting. AutoTrader has seen a 14% increase in used car sales comparing 2019 to 2020. As disposable income has decreased consumers are making more conservative purchases and opting for the secondhand car.
 Here are the Top Ten Used Cars Sold During Lockdown COVID-19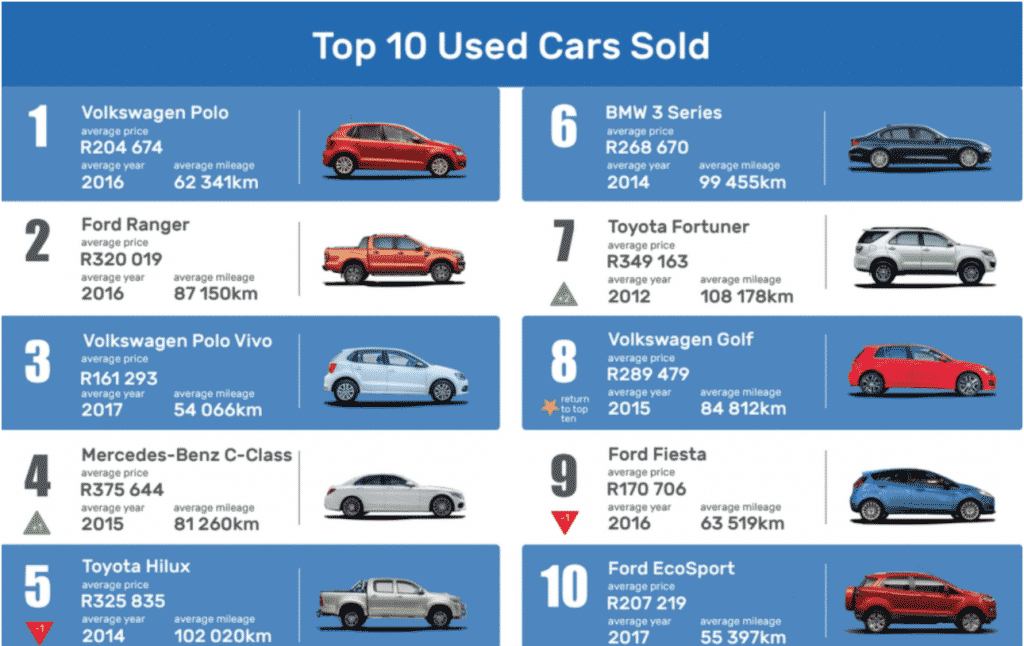 Volkswagen's Polo
Ford Ranger
Volkswagen Polo Vivo
Mercedes C-Class
Toyota Hilux
To see the 5 other cars that made the top 10 list click here.