With the economy expected to shrink by an estimated 15% in 2020, direct selling offers an opportunity for South Africans with an appetite for entrepreneurship to generate steady and reliable income, says Mthunzi Mbali, vice-chairperson of the DSA of South Africa (DSA).
The government has done a phenomenal job in many respects with regards to encouraging entrepreneurship through various entities offering both intellectual capital and funding support because it recognises that small businesses are the real engine of our economy and a strategic sector when it comes to arresting rising unemployment, says Mbali.
"Sadly, many entrepreneurship opportunities require considerable capital investment and few people have access to funding, however direct selling provides training as well as being able to jump-start an entrepreneurial career with little upfront capital commitment.
"The DSA member companies in South Africa provide business opportunities to more than 1.2 million individuals who in turn support roughly six million individuals from the income they generate in direct selling activities."
The direct selling industry accounts for a significant portion of small business activity in South Africa, and because the industry has such low-barriers to entry it might very well be the engine the country will need when the economy embarks on its upward trajectory.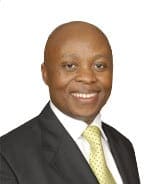 "However, with lockdown set to ease to level three by end of May, we are confident that we will see a quick uptick in sales and more economic activity in this sector," says Mbali.
Mbali believes direct selling is a strategic sector in the South African small business environment which needs nurturing.
"Without the direct selling industry, the level of unemployment in South Africa will be at stratospheric levels. The economy will need this sector, South Africans need this sector to thrive."
"This industry absorbs individuals who are often left out of the mainstream economy because of their limited educational background or lack of experience in other sectors," adds Mbali.
"The direct selling industry is a resilient sector which has survived many recessions and it will continue to play a strategic role in arresting unemployment," concludes Mbali.