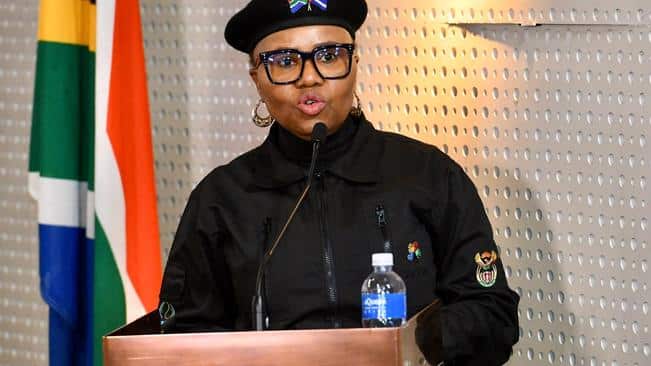 The Democratic Alliance (DA) has written to the Minister of Social Development, Lindiwe Zulu, to request that she makes an urgent Executive Statement to the National Assembly on the status of the special R350 Covid-19 Relief of Distress Grant.
Applicants remain disappointed as their concerns are posted on social media were once again ignored by the South African Social Services Agency (SASSA) and the Ministry of Social Development.
Despite weeks of cries from the unemployed on Twitter seeking answers about their applications for the jobless grant, SASSA and the Ministry of Social Development remained mum until today.
For more read: SASSA Ignores R350 COVID-19 Unpaid Grant Applicants' Concerns
It has been 7 weeks since President Cyril Ramaphosa announced the special COVID-19 Social Relief of Distress Grant on 21 April 2020, and there is still no clarity on how many deserving South Africans have received relief outside the 100 000 beneficiaries SASSA claimed it paid by the end of May.
SASSA indicated that more than 1.2 million beneficiaries are being verified and that more than 660 000 applications have been approved.
The DA, however, has heard of numerous successful applicants who have been waiting for weeks to receive their grants without any indication or communication from SASSA on when these monies would be paid.
"Their pleas for SASSA to give clarity have also fallen on deaf ears," said DA.
In terms of Rule 133 of the National Assembly a Minister may request the Speaker for an opportunity to make a statement on pertinent matters which Parliament should be informed of.
According to DA, SASSA's inability to pay out the R350 grant to millions of poor and vulnerable South Africans is a critical matter which Parliament should be updated on.
The DA said the National Assembly is scheduled to meet on Friday, 12 June 2020. We call on Minister Zulu to use this as an opportunity to come out of hiding and come clean on whether her Department and SASSA is buckling under pressure.
"Their inability to timeously pay the special grant has pushed millions of South Africans further into poverty."
In addition to the update on the number of South Africans who have received their monies, the DA has also requested that the Minister update Parliament on what plans SASSA has in place to capacitate their offices in order to mitigate the delays in the payment of the R350 grant as well as to address the long queues outside of its offices.
"The poor and vulnerable cannot be strung along in this manner. They should be treated with dignity."
Last week on Thursday, SASSA said on its official Twitter page that some of its key electronic services were offline. For more: SASSA is Currently Offline For Key Electronic Services
Also read: Jobless Are Begging for Answers. Is SASSA or Minister Zulu Listening?