MTN South Africa has spent more than R50 billion on upgrading its network infrastructure in the past five years.
South Africa's second-biggest operator has improved its Long Term Evolution (LTE) population coverage to over 96%.
It is a standard for wireless data transmission that allows for faster downloads of your favourite music, websites, and videos. It is definitely much faster than the previous technology, 3G.
LTE – sometimes referred to as 4G LTE – also offers less buffering and better streaming.
MTN has rolled out low band LTE, which uses spectrum bands below 1GHz. This improves coverage and significantly improves the user experience.
They say the proof of the pudding is in the eating – So I decided to test the MTN's low band LTE in two different areas.
On Sunday, I was in Volksrust – a small town in Mpumalanga province, some 240 km southeast of Johannesburg. The town borders KwaZulu-Natal province.
I was streaming #LifeWithKellyKhumalo – the much talked about reality show. Kelly Khumalo is a popular South African singer, actress, and dancer.
After watching the first episode of the show, I decided to do a speed test of MTN's LTE network. I used the ShowMax app to stream the first episode without experiencing any buffering.
Volksrust is a small town so I wasn't expecting MTN's network to be up to scratch.
I was using a Crosscall Core-T4 ruggedized tablet to stream #LifeWithKellyKhumalo.
A few days before that, I had downloaded the Ookla speed test. Initially, the tests that I conducted were from inside a stationary vehicle.
The Ookla software was left to determine the best server to connect to.
I conducted several LTE speeds tests around Volksrust High School.
The fastest that we got was 10.6Mbps and we also got 9.34Mbps using the Crosscall Core-T4.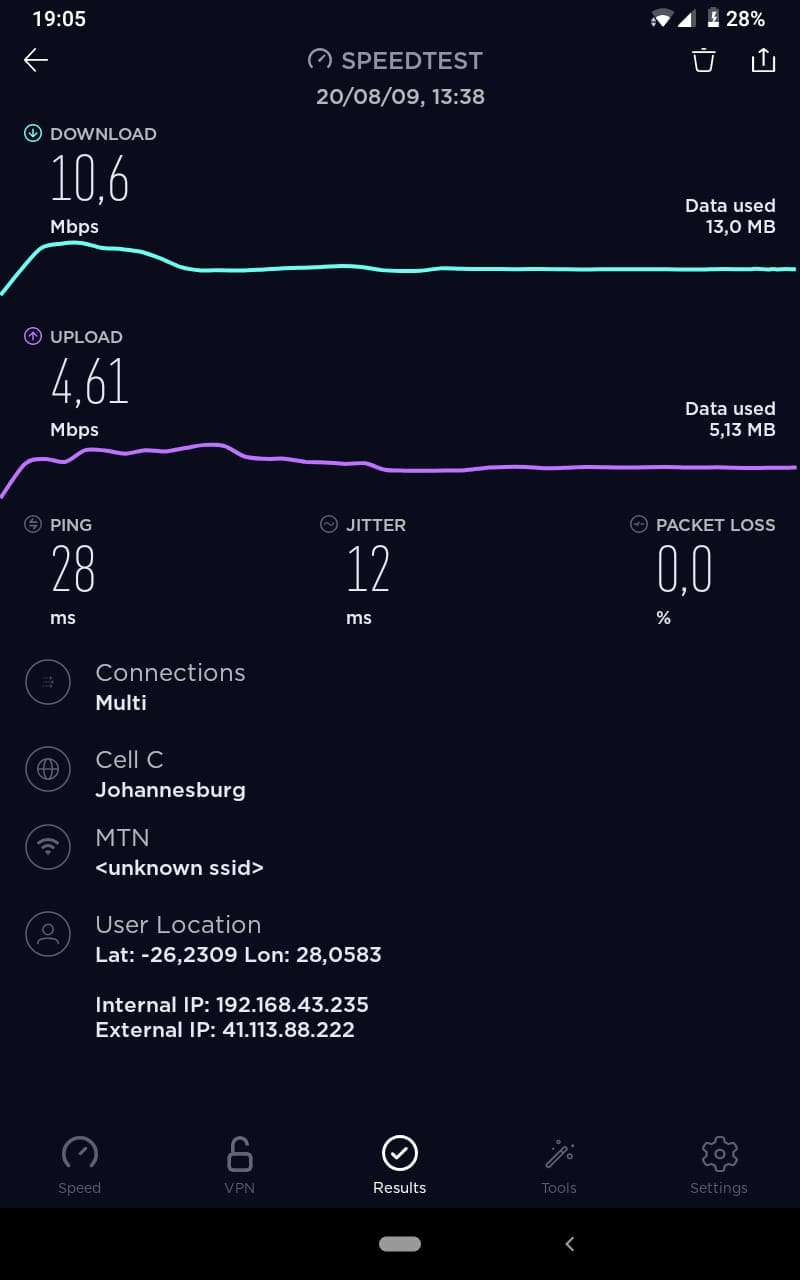 We also did a speed test using a Huawei P40 and achieved 6.58Mbps.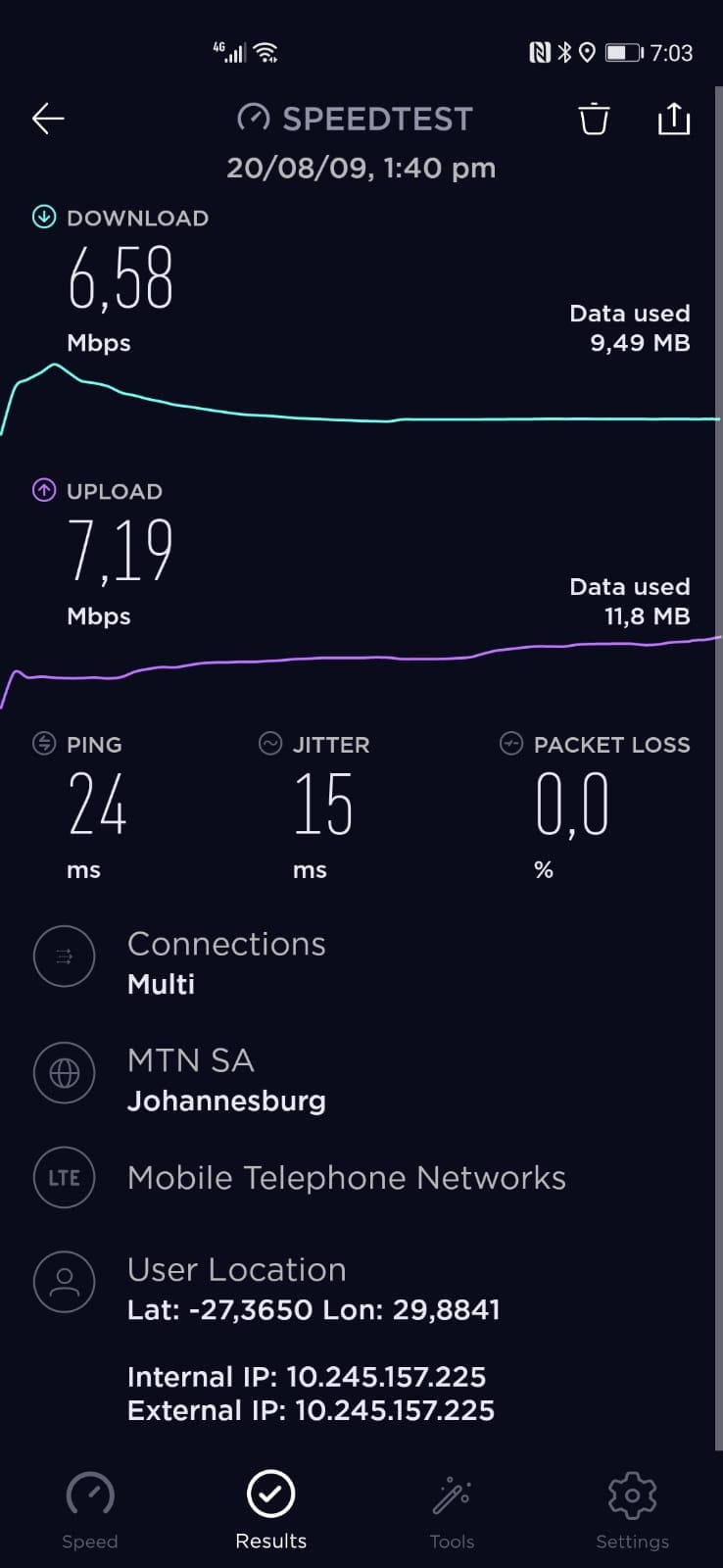 Thereafter, I left Volksrust and was using MTN LTE network to stream the Easy-Sundays show with Reggie Philander on Radio 2000 to my car.
There was no buffering at all, and the quality of sound was clear.
When I reached Vosloorus, a large township situated in the South of Boksburg and just East of Katlehong in Ekurhuleni, Gauteng, South Africa.
Vosloorus was established in 1963 when Black Africans were removed from Stirtonville because it was considered by the government too close to a white town.
I decided to do an MTN LTE speed test also using the Huawei P40 and iPhone 8.
The Huawei P40 managed to reach 43.9Mbps.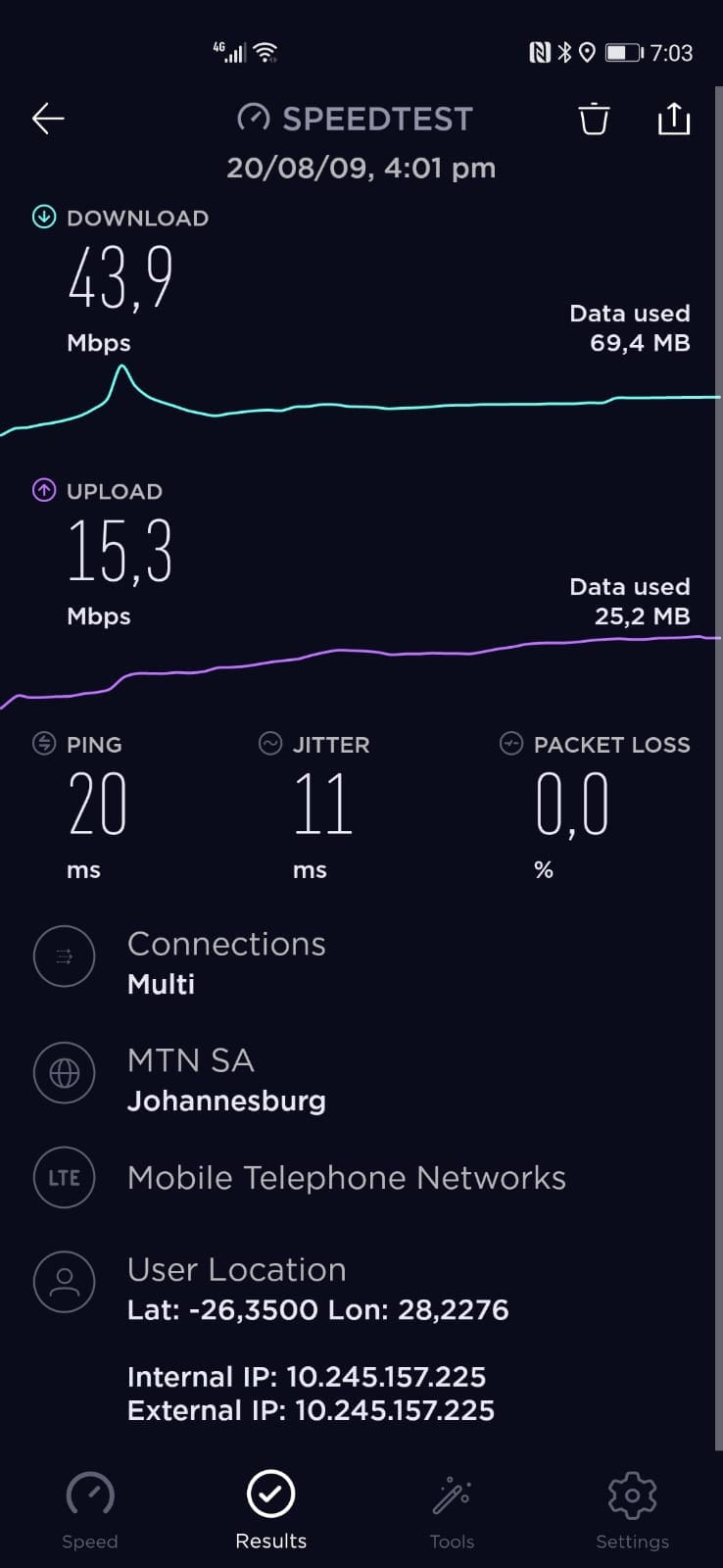 The iPhone 8 recorded a 33.1Mbps speed on the MTN's network.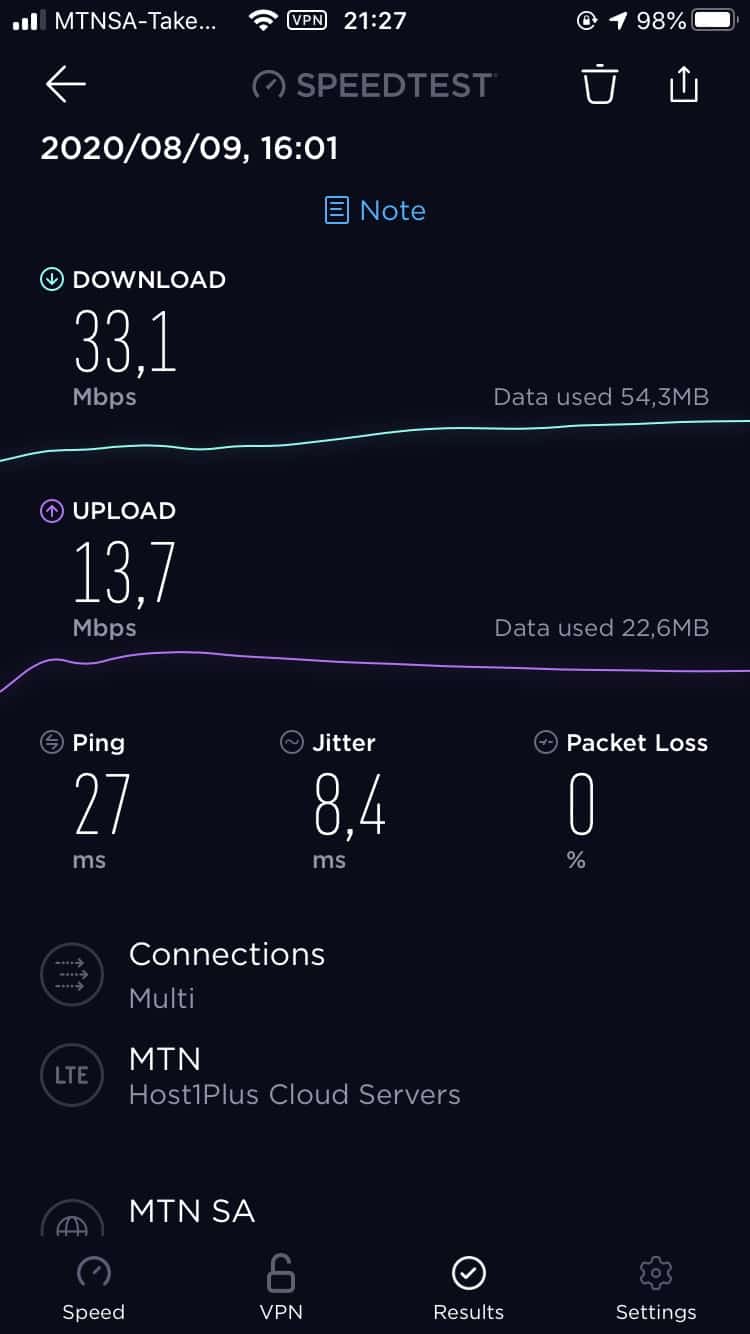 I was thrilled by the MTN LTE speeds achieved in Volksrust and Vosloorus.
It is encouraging to see such LTE speed delivered by MTN in such a small town as Volksrust and the township of Vosloorus.
It would be great if more MTN users in small towns and townships across the country could start to embrace LTE and ask the operator to unlock their 3G enabled LTE.
Thereafter, they can enjoy better internet speeds.
To get on the MTN LTE network
Check whether your device is LTE capable by calling 

135

 or by consulting your handset user guide
If you're on MTN PayAsYouGo, your SIM will be LTE-ready within 24 hours of activation
If you're on MTN Contract, you will need to call 

135

 to activate your LTE SIM
Check whether you have an LTE SIM card. If your SIM doesn't carry the LTE logo, get an LTE SIM from your nearest MTN store or participating retail outlet
To do an LTE SIM swap?
This applies if your old SIM is still working. Your device needs to be LTE capable.
SMS the word 'Swap' from your OLD SIM to 44770 (standard SMS rates apply)
You'll receive a one-time PIN (OTP), which is valid for 15 minutes (write it down)
SMS 'Swap(LTE SIM number)*(OTP)#' to 44770, e.g., Swap1234567890*1234# (standard SMS rates apply)
Once your OLD SIM stops working, replace it with your NEW SIM and power on your device
You'll receive an SMS notification that your device is now MTN LTE-ready
Your SIM swap is complete
Check MTN LTE coverage map