Drip, one of proudly South African popular sneaker brand, has opened its sixth store in Thavhani Mall, Thohoyandou.
Drip Footwear was founded two years ago by a local entrepreneur Lekau Sehoane.
The company operates mostly online and recently opened its stores in Polokwane at Mall of the North, Pretoria CBD 012 Central, Joburg Newtown Junction, Mall of Tembisa and Masingita Mall in Giyani.
"I have been getting a lot of support from Thohoyandou, and that is why I knew I had to bring it closer to the people. I am very excited about the growth of this brand, it's just under 2 years and already doing so great," said Sehoane
With support from the people of Thohoyandou, Sehoane knew that his next store opening should be close to his supporters. This shows that he moves with those who move with him and he knows who those people are.
There's no US without U! To everyone who came through, who sent well wishes, who bought a pair of #DripFootwear and those who still plan to buy…thank you for helping us achieve the Township Dream one shoe at a time!#DripInVenda is officially open!

Where should we go next 🧐 pic.twitter.com/om6nLgAveO

— Drip Footwear (@DRIPFootWear) February 13, 2021
When Drip Footwear started, the vision of having multiple stores was definitely there, although his circumstances were not as promising because he started Drip Footwear in a shack, using old shoe soles and used denim.
Given that the brand was built on the basis of recycled materials, Drip buys back old sneakers when they begin to tear and become unwearable. Sehoane wouldn't want to lose the main element that started the business and choices to remain true to its heritage.
The company gives away school shoes to young people who are from unprivileged family backgrounds, who are like Lekau when he was younger, with no shoes to wear.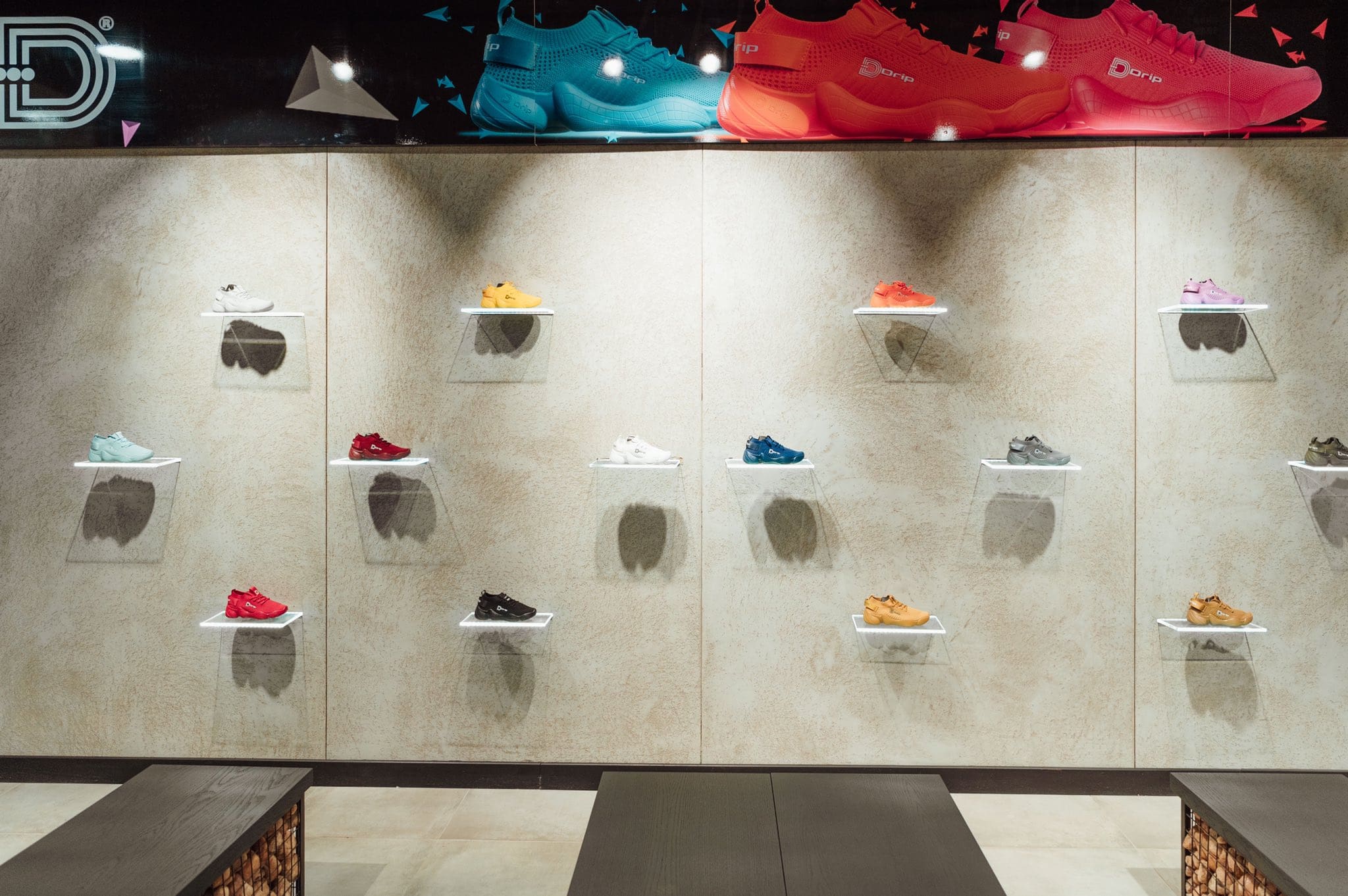 Drip footwear sneakers are selling from R700 to R1,000.00 depending on the type and colour variations you would like to purchase, it comes in 19 colours and currently still has just one design.