The Google Assistant-powered Lenovo Smart Clock 2 has a wireless charging dock, which can also act as "a soft, ambient nightlight."
The new Lenovo Smart Clock 2 takes nightstands by storm (sans prying camera for visual privacy).
Built for the bedroom, or wherever you need a clock that does it all, the Lenovo Smart Clock 2's updated design, seamless tubing, and compact footprint blends in with nearly any home décor.
Its fabric soft-touch, the organic-looking exterior is offered in three fashionable yet neutral hues: Shadow Black, Heather Grey and Abyss Blue.
The Lenovo Smart Clock 2 with a wireless charging dock helps eliminate unnecessary clutter and cords by being your night light, stereo radio, charging pad, and bedside assistant all-in-one.
Clear out distractions from beeping phones and email pings that could be zapping your energy away when you wind down at night.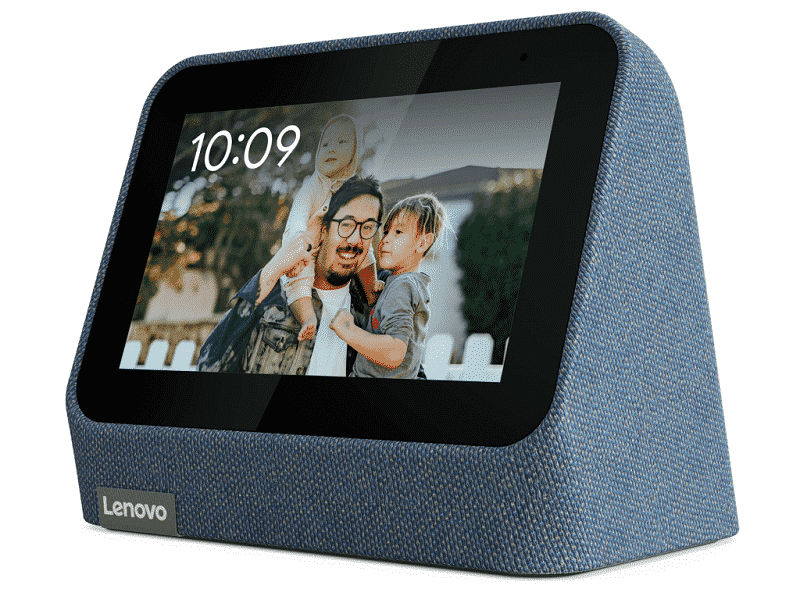 "Get time back to manage your smart home while glancing through Google Photos on the clock's 4-inch colour touchscreen, as you fill your bedroom with soothing music and calming sounds and reflect on the day," said Lenovo.
"Make way for better dreams by choosing one of the updated clock's darker design interfaces and its new 'screen off' option; pick your ideal smart alarm setting as part of a great morning.
"You can also see when your next meeting starts, listen for the traffic report for your commute, catch an artist's name on your playlist with a quick glimpse, or ask the Google Assistant13 for the weather forecast — oh hey, look, your day just got brighter."