Virgin Galactic, a vertically integrated aerospace and space travel company, announced that the flight window for the next rocket-powered test flight of its SpaceShipTwo Unity opens July 11, pending weather and technical checks.
The vehicle will set off for the 1.5-hour mission above New Mexico at about 4 pm local time.
For the first time, Virgin Galactic will share a global livestream of the spaceflight.
Audiences around the world are invited to participate virtually in the Unity 22 test flight and see first-hand the extraordinary experience Virgin Galactic.com is creating for future astronauts. The livestream will be available to watch on Virgin Galactic.com and will be simulcast on the Virgin Galactic Twitter, YouTube, and Facebook channels.
The Unity 22 mission will be the twenty-second flight test for VSS Unity and the Company's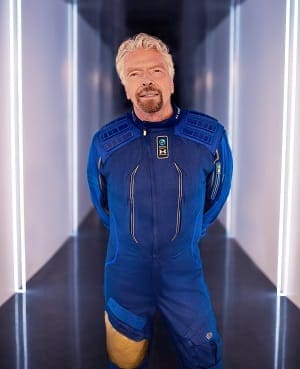 fourth crewed spaceflight. It will also be the first to carry a full crew of two pilots and four mission specialists in the cabin, including the company's founder, Sir Richard Branson, who will be testing the private astronaut experience.
Sir Richard Branson said: "I truly believe that space belongs to all of us. After more than 16 years of research, engineering, and testing, Virgin Galactic stands at the vanguard of a new commercial space industry, which is set to open space to humankind and change the world for good. It's one thing to have a dream of making space more accessible to all; it's another for an incredible team to collectively turn that dream into reality. As part of a remarkable crew of mission specialists, I'm honoured to help validate the journey our future astronauts will undertake and ensure we deliver the unique customer experience people expect from Virgin."
It's a beautiful day to go to space. @RichardBranson and the #Unity22 crew have arrived at @Spaceport_NM in New Mexico. Get ready to watch our test flight LIVE at 7:30 am PT | 10:30 am ET | 3:30 pm BST on https://t.co/5UalYT7Hjb. pic.twitter.com/DdPJONJldI

— Virgin Galactic (@virgingalactic) July 11, 2021
Also read: Branson vs Bezos: As The Billionaires Get Ready To Blast Into Space, Who's Got The Better Plan?