It's a pretty momentous occasion for us here.
We are turning five, and it's nice to look back at the first five years we had, but even more exciting to think about what the next five might have in store.
The first article was published on the 10th of September 2013.
To venture into the unknown, I was influenced by Sumner Redstone's quote: "Success is not built on success. It's built on failure. It's built on frustration. Sometimes it's built on catastrophe."
As things get tougher (as they always do – publishing is not for the faint-hearted) I always get inspiration from Kahlil Gibran's quote:
"Advance and do not fear the thorns in the path, for they draw only corrupt blood."
So, it is a happy birthday to TechFinancials.
For the support, in no particular order thanks to MTN SA (Bridget Bhengu), Bonnke Shiplana, Carol Dube and Harold Maloka (The Communications Firm), SqwidNet (Reshad Sha, ex-CEO and now Liquid Telecom), Telkom South Africa, BMW South Africa (Edward Makwana), and Vuma Reputation Management.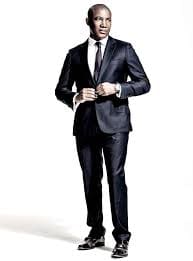 How can I forget Maphamola Lebelo and Lloyd Nedohe (a great man whose stories are yet to be written), Matilda Lourie (my sister), plus my dear family and friends (who have supported me as I chase my crazy dream)?
Thanks to all the Public Relations Agencies for the support and a special shout-out to  Angela Chandy (HK Strategies).
That said, success is still a distance away (it's like trying to expropriate land without compensation), but we have experienced all the frustrations of being a small publisher in a tough news environment and we are waiting for a catastrophe to hit us. Maybe, then we will be a success.
As we look back on the first five years, we remember so many smiles, experiments, tears and aha! moments.
We're very proud of our small success in showing that reliable journalism can thrive in the tough, digital era dominated by cash-flush online publications, especially in the tech and telecoms environment, where few publishers are thriving and small publications are shunned by corporates.
Our small success has also prompted us to establish an Internet of Things (IoT) news website: https://talkiot.co.za
We are committed to seeing another five years, provided our readers support continues and sponsorship from those few corporates who see value in our news digital platform continues. If we fail, we shall use our experience to look for a job and hopefully ours hasn't been replaced by artificial intelligence.
How was TechFinancials founded?
Read: SA loses ICT giant
I remember how in early 2013, when I bumped into Benjamin and Isaac Mphatlane at King Shaka International Airport in Durban, (the late Benjamin and CEO and co-founder of BCX) encouraged me to go back into media.
He said: "Gugz, your voice is needed in the media."
I obliged, left global mining giant Rio Tinto a few months later, and started a dream that had been troubling me. TechFinancials.co.za was born. May the great Benjamin's soul rest in peace with the dearly departed.
It's still a rough road but one that is full of promise.
Here are just a few highlights of what we have accomplished together:
——————————————————————————————————
Who can forget the first year?
Herewith below image of our first design:
We have learned the hard way to back-up our website. All our stories and work for the first two years were wiped out after the site was hacked.
We restarted the site from scratch. I am now a self-thought code reader and able to sort out simple website errors.
When things do get technical, I still do need to consult my super web administrator, Phehello Mofokeng, who without him five years anniversary would have been a dream.
I also appreciate the great advice provided by an industry and media stalwart, Moses Mudzwiti, who will question us when our copy is riddled with errors. He is a legend that knows his craft. We always tell him that English never loved us and its a journey not a marathon to deliver quality and consistent content.
——————————————————————————————————
Who could forget our 2013 opinion piece first published with Sunday Times' Business and then with TechFinancials: FNB could save struggling Cell C
See Twitter Below (Story was lost)
TechFinancials opened doors (which were later closed for no reason) for us to be published by the Sunday Times' Business Times, CNBC Africa, FIN24 and Finweek magazine.
Telkom sends the right signals, at last
FOR all its stated good intentions, Africa's largest fixed-line telephone group — Telkom — faces many challenges in a tough environment. Will it come to embody the Japanese proverb that says, in effect, that the most beautiful flowers grow from the rankest dirt?
Naspers bets big on low-cost digital pay-TV, GOtv, in Africa
GOtv is evidently altering the consumption of pay-TV by providing quality and accessible digital television at an affordable rate to the mass market. The low-cost pay-TV service is gaining good traction with more subscribers signing up. It is, in fact, the most affordable platform to access digital terrestrial television (DTT) in Africa. It offers 20 to 40 channels via two bouquets, GOtv and GOtv Plus.
——————————————————————————————————
Accolades started streaming in as early as 2015
Winner 2015 Business Blogger Category at the AfricanBlogger Awards
Winner 2016  Business, Finance and Entrepreneur Blogger Category at the AfricanBlogger Awards
Named in the Destiny Men Magazine Top40 Awards: Distinguished Gentlemen
As a result of our minute success, we had the pleasure to be afforded to review and drive great cars such as the BMW i8 and i3, plus Nissan Leaf (the world's first electric car).
BMW i8: A Smart Sports Car for a Tech Savvy and Classy Individuals
New Nissan Pick-Up NAVARA, which could easily stand for "'Not an Average Vehicle, Agile, Re-engineered, Aggressive
A Groundbreaking Designed Car That Drives Like A BMW And Charges Like A Smartphone
Nissan Leaf review: While you were busy charging your smartphone, we were charging an electric car
A Car For The Distinguished Entrepreneur, Young Executive: BMW X5 xDrive40e
We have also been privileged to travel overseas and interact with global executives and experience technology at its best.
Thanks to Samsung for taking us to Turkey.
Thanks to Huawei for China trips
See below a link to our first China experience.
Airports narcotics detection technology battles determined drug traffickers
Thanks to Nissan for the Tsunami of Connected Cars in Tokyo
See below a link to a story about intelligent mobility
Nissan Intelligent Mobility Tour in Images
The Car of the Future Will Turn Your Road into a Fuel Station – TalkIoT
Thanks to MTN for all the invites and special treats
Some of the lovely stories we published:
https://www.techfinancials.co.za/2018/08/26/cell-c-ceo-got-a-chunk-of-r219-million-payout-no-bonus-for-workers/
Could AI, Smart Robots Help Us To Fight Income Inequality?
R219 Million Paid To Three Top Execs At Cell C In 2017
Is Cell C's 2020 IPO Plan Up In The Air?
Is Nigeria Kicking Itself In The Foot With Another MTN "Scandal"?
Huawei, Telcos to Help Make Smart Farming a Reality in Africa
MTN New CEO Takes Aim at Growth Engines of Mobile Data & Digital Services
MTN versus Vodacom – Who is the Biggest Provider of Mobile Money in Africa
Is the standoff between MTN and Nigeria good for Africa?
Can SA's MTN be "Ignited" to Find its Winning Streak Again?
Know your business rivals: Why MTN is recruiting bankers as executives
Nhleko on finding a Nigerian compromise
Why South Africa's Telkom May Soon Be Your Landlord?
Telkom must unleash its potent weapons
Telkom boss throws the gauntlet to rival
Business mogul Andile Ngcaba says Convergence wants to invest more on ICT platforms
SA's prolific tech dealmaker strikes high note
Spectrum allocation: a game of chess
Vodacom, MTN wants to turn your car into a 'smartphone on wheels
Thank you for your support.
We really appreciate it.
Thank you to my family for bringing me closer to Allah or God. I am slowly becoming a God's Warrior!
Best,
GooGoo Lourie
Publisher and Founder
@LourieGugu