The country's competition watchdog still needs more time to investigate further before it decides whether to declare the recapitalisation of Cell C as a large merger conducted by both Blue Label Telecoms and Net 1 UEPS Technologies (Net 1).
In 2017, JSE-listed Blue Label Telecoms and Nasdaq-listed Net 1 completed its recapitalisation of Cell C.
After that in December 2017, Cell C's empowerment partner CellSaf submitted a complaint to the Competition Commission accusing Blue Label Telecoms and Net1 of trying to hijack and secure dominant (75%+) control of Cell C.
The deal amounts to a blatant attempt at corporate capture, said CellSaf at the time.
The empowerment firm, which is led by Zwelakhe Mankazana, alleged in the complaint that the complicated web of deals and contracts by Blue Label Telecoms and Net1 would give the companies full control of Cell C.
Shortly, after that, the country's competition watchdog stated in a letter sent to CellSaf on 22 December 2017, that:
 "After assessment of the above submissions by CellSaf and engagement with Cell C, the Commission has taken the view that there has been an acquisition of control of Cell C by Blue Label Telecoms."
Since then CellSaf has been trying for the better part of one and a half year to have the recapitalisation of the mobile phone operator by both Blue Label Telecoms and Net 1 classified as a large merger by the country's competition watchdog.
So far, CellSaf efforts have yielded nothing except to see the value of their shareholding in the mobile phone business eroded.
However, the country's competition watchdog seems not ready to rule on the matter, despite making a judgment that the recapitalisation amounts to a change of control and a notifiable merger.
In a letter sent last month [seen by TechFinancials] to CellSaf, Nomkhosi Mthethwa-Motsa, legal counsel for the Competition Commission, states that:
 "On 26 March 2019, the team submitted its findings in respect of this matter to the Commission Meeting for approval. The Commissioners instructed the team to write a letter to Cell C and BLT requesting further information and documents which will enable the Commission to make an appropriate decision in concluding its investigation."
Mthethwa-Motsa further wrote in the letter, that in light of the above, the Commission requests for an extension until Friday, 06 September 2019.
Despite, a ruling in 2017 that the recapitalisation amounts to a change of control and a notifiable merger, the Competition Commission is seeking extensions to investigate the matter.
While this is happening, CellSaf continues to suffer long-lasting irreparable financial harm as its investment in Cell C continues to lose value as a result of Blue Label Telecoms acquiring control of Cell C.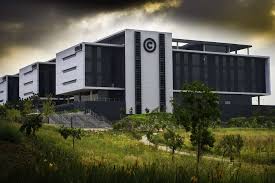 Since Cell C's recapitalisation, Blue Label Telecoms has been dictating the strategy of the mobile phone operator and is planning to float the company on the JSE in 2020.
However, Blue Label Telecoms' share price and market value continue to be hammered by negative news emanating from Cell C.
Two months ago, rating agency S&P Global Ratings lowered Cell C's issuer credit rating to CCC- from CCC+, placing it deeper in "junk" territory.
The rating agency pointed out that R8.8-billion of Cell C's R9-billion debt would mature within the next 18 months, while the telecommunications group remains free cash flow negative under ordinary working capital and capital expenditure conditions.
"In our view, Cell C would face a near-term liquidity crisis if it was unable to refinance upcoming maturities and secure new financing," S&P Global Ratings said of its "downside scenario".
"This would increase the likelihood that Cell C might engage in a distressed exchange or restructuring discussions, which would likely result in us lowering the ratings further."
Meanwhile, Cell C has seen the departure of CEO, Jose dos Santos, who is now an advisor to the chairman of the board, Kuben Pillay. Since then, there have been several resignations of senior executives in the business.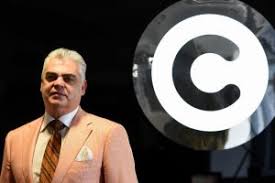 These problems and other labour issues have seen Cell C erodes its value in the market and negatively impacting the shareholding of CellSaf.
CellSaf originally owned 40% (non-dilutable) interest of Cell C, a fact that was celebrated as a victory for empowerment when Cell C launched in 2001. In 2005 CellSaf sold its shares down to 25% of Cell C to clear itself of debt.
The shareholding of CellSaf has further been diluted to 7.5% following the recapitalisation of Cell C without the empowerment partner getting anything for it.
Blue Label Telecoms through its wholly owned subsidiary, The Prepaid Company, took control of 45% shareholding in Cell C. While ICT group Net1 – which at the time thrown into the spotlight in 2017 in the Sassa payments debacle – own a further 15%, Cell employees 10%, and around 30% of the company will be split into three special vehicle companies. These companies are Cedar Cellular Investment (which carries 11.8% of Cell C), Magnolia Cellular Investment (16%) and Yellowwood Cellular Investment (2.2%).
On 07 August 2017, Net1 – which bought 15% shareholding in Cell C, also announced that it had forked out R1.3 billion to buy 45% of an obscure company named DNI-4PL, with an option to increase its stake to 55%.
DNI "is the largest wholesaler of Cell C starter packs in South Africa". However, CellSaf has argued that DNI is potentially much more than that.
In its inspection of confidential documents, CellSaf told the Competition Commission, it discovered references to options between DNI and two of the three companies, according to an M&G report. These would, permanently, enable DNI to take over those two companies. Then "DNI could end up holding up to 27.8%" of Cell C, CellSaf argued at the time.
CellSaf argued that if Net1, in turn, owns 55% of DNI, that gives it another indirect — and undisclosed — 15.3% of Cell C, on top of its direct 15% purchase.
Therefore, Blue Label Telecoms and Net1 can end up owning 75.3% of Cell C — just over the 75% level required in law to pass special board resolutions.
Immediately after the announcement, CellSaf warned that the recapitalisation of the mobile phone operator amounts to a blatant attempt at corporate capture and is likely to collapse under regulatory scrutiny. – lourie@techfinancials.co.za