ICT industry veteran Andile Ngcaba's company Synergy Communications has snapped up operations of Vodacom Business in Nigeria, Zambia and Cote d'Ivoire.
Synergy Communications, a subsidiary of the Convergence Partners Communications Infrastructure Fund, will acquire 100% of Vodacom Business Africa's operations in these markets. Convergence Partners, which is owned by Ngcaba, is an investment management firm focused on the TMT sector in Africa.
Synergy Communications' flagship investments included Internet Solutions Mozambique, Skyband Malawi and, most recently, Virtual Business Network Services in Botswana.
The two entities are in the process of concluding the acquisitions, which are subject to the approval of the regulatory authorities within these markets.
"This is an exciting landmark transaction for Synergy Communications, providing us with additional momentum in the delivery of our strategy as a pan-African enterprise digital Services Provider," Andile Ngcaba, Chairman of Synergy Communications said.
"Synergy Communications will partner with major global cloud providers and deliver platform-based services to both multinationals and local enterprises."
This acquisition represents a significant milestone to Synergy Communication's vision to be a leading provider of cloud and digitally based services in key markets across sub-Saharan Africa and provides additional vital assets in its build-out of a regional footprint.
Synergy Communications currently has operations in Botswana, Malawi, and Mozambique.
The transaction supports Vodacom Group's enterprise strategy in Africa, which has been refocused to grow and strengthen its core business.
It will no longer directly service global enterprise customers in these three markets but will instead continue to operate as a pan African telecommunications networks provider through local relationships like the one with Synergy Communications.
"Vodacom has a clear vision for strengthening our position as a leading pan-African business and will work with local service providers like Synergy Communications to grow in these markets. Crucially, Vodacom is not exiting any of the territories related to this transaction and remains focused on continuing to deliver exceptional service to our global and multinational clients in these markets through long-term commercial agreements," Shameel Joosub, CEO of Vodacom Group, says.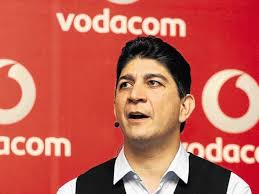 "To support the sustainable growth of pan African digital economies and building connected societies, Vodacom will, via local service providers, continue to service clients in each market. We seek to leverage the collective strengths of Vodacom and Synergy Communications to meet the changing requirements of clients across each of these markets."