For South Africa, the contact centre industry is dominated by multinational contact centres.
One local contact centre firm is taking a different approach, aiming to make a difference in this country.
Empowered Outsource (EOS) opened its doors in 2018 with an ambitious goal to create a boutique type of contact centre founded in South Africa, run by South Africans, owned by South Africans and driven to make a difference in the life of its employees, the vast majority of whom are the youth of our country, as well as customers.
There are currently thousands of business process outsourced (BPO) contact centre jobs in South Africa.
The contact centre sector contributes about R53 billion annually to Gross Domestic Product and employs more than 220,000 people.
South Africa remains an attractive destination for international business, so EOS believes the opportunity to create employment, specifically youth employment is huge.
The South African firm, founded by a former MTN and Multichoice executive Eddie Moyce and other two partners, says society is in the era of the knowledge worker.
Contact centres are rigid environments where everything gets measured and where the numbers never lie.
"With that as a backdrop, we appreciate that these are not easy jobs and so we need to do whatever it takes to ensure the well-being of our staff," says Moyce.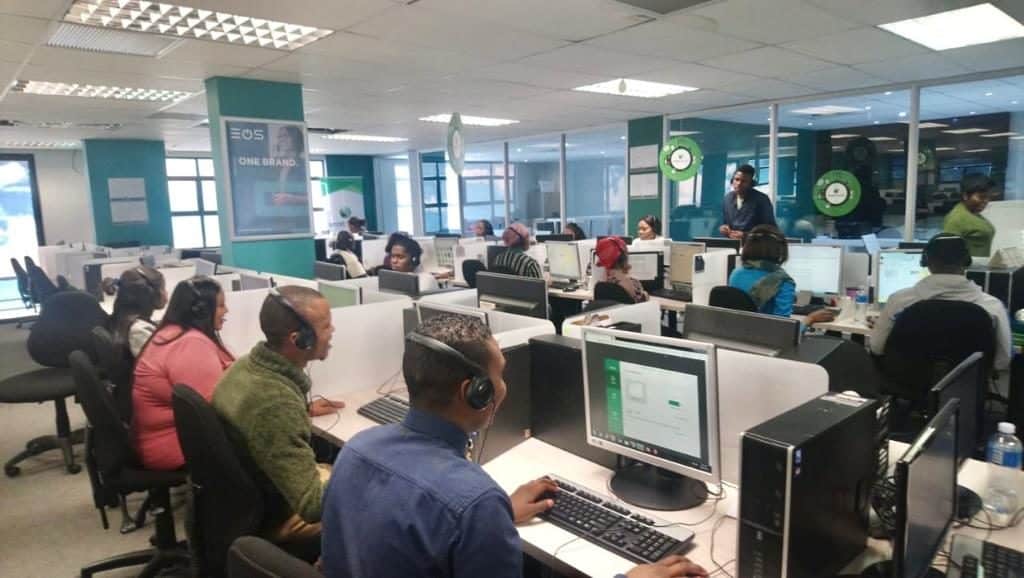 Its early days for EOS, which employs 85 people and planning to hire more, though it has some very experienced heads, it is fledgling, he said.
That said, EOS is agile, nimble and can move quite quickly from a deployment point of view.
"This, of course, is the benefit of not being a massive bureaucratic organisation," explains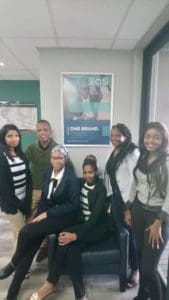 Moyce.
"EOS also knows that the days of dictating how a customer interacts with a company are long gone. Omnichannel is almost an overused term but if you are not able to provide customers with multiple options such as chat, voice, email, self-service then you will become irrelevant in this industry.
"As Contact Centre business, call volumes have always been a key commercial driver, now we are being forced to think about how Chatbots and AI can provide customers with a unique way of communicating with an organisation," he says.
"So, it's really about embracing and adopting technology to remain at the forefront. So, we may not be the biggest disruptor in the industry, but we are certainly here to make a difference in this industry."
The Durban-based contact centre firm, which works with major Telco's on the continent as well as an MVNO [mobile virtual network operator], has plans to expand to Gauteng in 2020.
EOS foundation is built on the South African market and the telecommunications industry given the background of its founders.
Asked about expansion plans into other sectors, Moyce says: "The next phase is to expand into financial services, energy sector and retail.
"We are exploring the international market and have had some interest, particularly the UK and USA, with Australia a consideration as well in future. Rome wasn't built in a day though, so we keep working and forging ahead."
Moyce adds that the company is planning to grow further and by so doing "we create jobs and help to eradicate one of the biggest issues we currently face as a country, mass unemployment."
What position EOS very well in the market is that the firm is South African and 100% black-owned.
The co-founder of EOS, adds: "Whilst we are focused on running a successful and profitable business, we are acutely aware of the fact that we are responsible for creating an environment where people can aspire and grow and build a career with a homegrown outfit that services not only South Africa but the Americas, Europe and Australasia as well and does it with aplomb.
"We invest in infrastructure and technology as everybody does but without investment in people, we would be wasting our time truth be told."
The company is based in Durban, the third most populous city in South Africa—after Johannesburg and Cape Town—and the largest city in the South African province of KwaZulu-Natal (KZN).
When asked why the company selected Durban as a location for developing a local contact centre, Moyce said KZN is renowned for its excellent sales and service capabilities and has a very good contact centre pool.
"We know that the current youth population is around 3,5 million and so we have assured a pipeline of individuals who can make a difference in this industry in this region.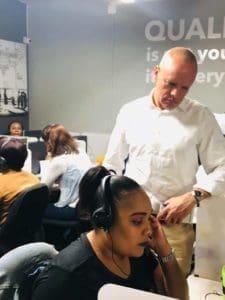 "At EOS we are a home to staff who are educated and well versed on the Customer First mantra. Csat scores, sales figures, Quality scores, Net promoter scores, Delight indexes; all of these are very important and are de rigour in most Contact Centres around the world; however even if we have the best technology and the best processes in place we cannot be successful unless we have the best people in place.
"Well trained, motivated staff are at the fulcrum of our organisation and we are happy that we continue to spend time building a solid foundation.
"We are not the finished product just yet but are on an exciting journey to be not just another BPO Contact Centre in South Africa but to be one that has a reputation for delivery by a professional group of staff who are obsessed with making our customers number 1 in their respective industries."