Sasol and its partner Companhia Moçambicana de Hidrocarbonetos S.A (CMH) announced a $5.9 million emergency repair work project for the 35 km stretch of EN1 highway between Pambara and Mangungumete in Mozambique.
The EN1 links the south of the country to the north, crossing the entire Inhambane Province and is a vital link to the Sasol and CMH CPF operation.
The construction work currently underway will repair the road surface which is in very poor condition, in order to improve safety for all road users and the local communities. The road is used for evacuation of Sasol's condensate and is also extensively used for the transportation of people and goods across the country.
The road repair work is in line with the Mozambique government's commitment to delivering a high-quality road infrastructure which promotes economic growth, social cohesion and inclusivity.
Sasol signed a Memorandum of Understanding (MoU) with the Mozambique National Roads Agency, Administração Nacional de Estradas (ANE) in June last year.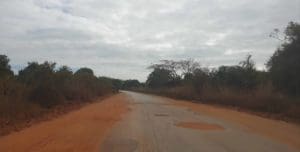 In terms of the MoU, the emergency repair works of the EN1 road will be executed under a tri-party contract between Sasol (as funder), China Road and Bridge Company (CRBC) (as contractor) and ANE (as contract holder).
"Having this section of the EN1 repaired is a safety imperative for its employees, stakeholders and the communities in which it operates. Sasol believes the EN1 road repair project will add significant value to local communities and other road users," Ovidio Rodolfo, Managing Director for Sasol in Mozambique says.
"The safety and health of our Sasol people and service providers and the protection of the environment are business imperatives which require our consistent and unrelenting focus. Safety remains our top priority and core value of everyone at Sasol. In all that we do, our goal remains zero harm to all."