Volvo's best-selling XC90 has been recharged to offer South Africa's growing families a new six-seater configuration.
The refreshed premium quality SUV boasts new wheels, more colour options, and some subtle styling enhancements.
Pricing for the recharged Volvo XC90 for 2019 starts at R1 023 700 (T5 Geartronic AWD Momentum)
The latest XC90 follows in the esteemed footsteps of the all-new XC90, which was launched globally in 2015.
At the time, it was the first of Volvo's cars to feature the company's new more prominent iron mark, which has the iconic arrow elegantly aligned with the diagonal slash across the grille. Together with the T-shaped "Thor's Hammer" DRL lights, the iron mark introduced an entirely new, distinctive and confident face for Volvo's forthcoming generation of vehicles.
The same styling is carried through in the 2020 XC90. However, the latest SUV also boasts new wheels, new exterior colours and a modern new grille. Significantly, it also comes in a brand new six-seat configuration.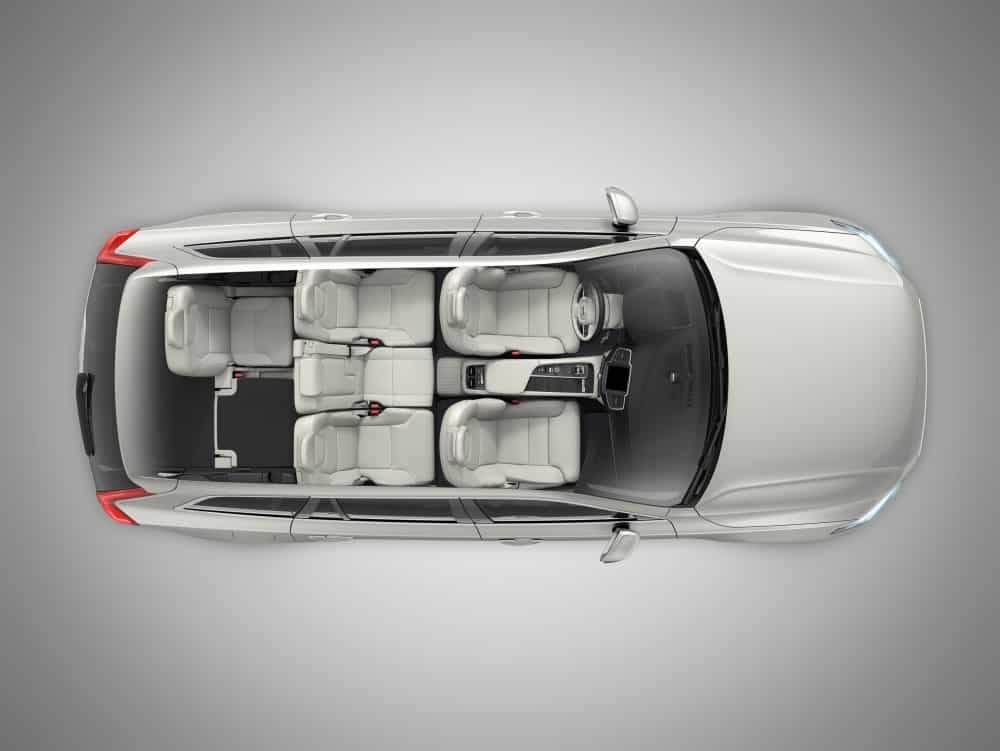 "The overall impression, both exterior and interior, has a strong connection to the key elements of the Swedish lifestyle: the generous space, the celebration of light and the focus on well-being," says Greg Maruszewski, Managing Director of Volvo Car South Africa.
Luxurious interior
The most striking feature is a tablet-like touch screen control console, which forms the heart of the in-car control system. This system is virtually button free and represents an innovative way for drivers to control their car and access a range of Internet-based products and services. It also helps create an interior that is modern and spacious.
The interior combines materials such as soft leather and wood with handcrafted details, including a gear lever made of crystal glass from Orrefors, the famous Swedish glassmaker, on the T8 Inscription and diamond-cut controls for the start/stop button and volume control. The superlative and award-winning interior design now includes two USB ports as standard as well as a telematics unit with a P-Sim card slot.
The 2020 XC90 can be ordered with a range of different seating configurations. From the seven-seat family SUV, to the brand new six-seat configuration, the XC90 has been created to best fits people's preferences and lifestyles. New interior materials including a slate grey upholstery and new décor inlays offer further options for personalisation.
Impeccable safety credentials
The 2020 XC90 comes with an arsenal of safety features including Adaptive Cruise Control, Distance Alert, Lane Keeping Aid, Run-Off Road Mitigation/Protection, Driver Alert Control, Road Sign Information, Electronic Stability Control, Emergency Brake Light, Brakes with Hill Start Assist and Automatic Hold, Automatic braking after a collision, Roll-Over Protection System, Roll Stability Control, reinforced passenger compartment, SIPS™ side impact protection system, collapsible steering column, side and dual-stage airbags (for the driver and front passenger), inflatable curtain, WHIPS whiplash injury protection system and City Safety with Autobrake (which recognises pedestrians, cyclists and large animals).
Volvo On Call is standard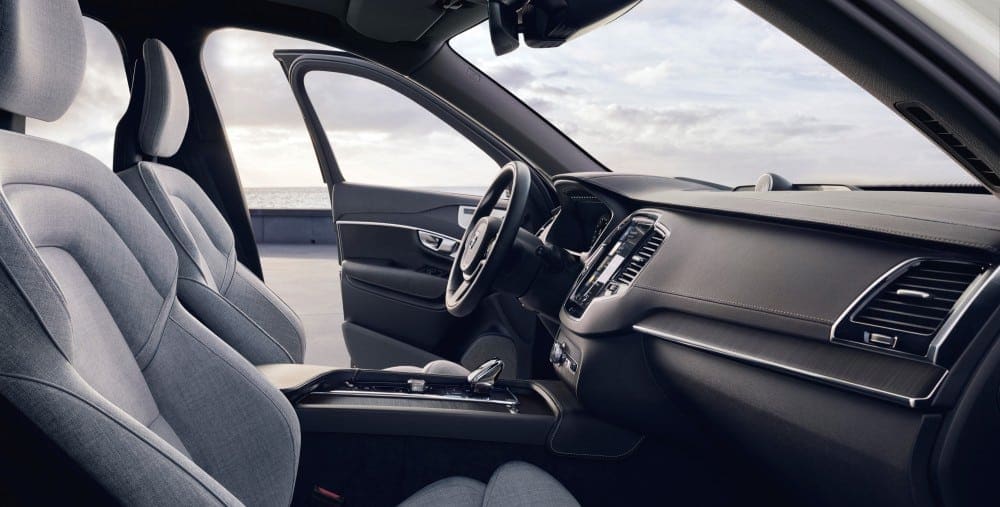 The 2020 XC90 comes standard with Volvo On Call, an innovative app-based service that helps motorists to communicate with their cars.
It facilitates a multitude of tasks: with Volvo On Call, motorists can lock or unlock the doors to their car, check the fuel level and cool or heat their car – and they can do this all via their smartphone, smartwatch, tablet or desktop.
According to Maruszewski, Volvo on Call is a key to the digital world. "One app gives Volvo drivers control over their car's functions. It also provides access to a world of convenient services," he reveals.
Maruszewski explains that, with Volvo On Call, a car becomes far more than just a means of travel.
"It becomes your personal assistant. It can tell you about the best coffee spots in town and send the destination to your car's navigation system. It knows when you have appointments, where they are and how to get you there," he reveals.
South African motorists will particularly appreciate the associated safety and security benefits.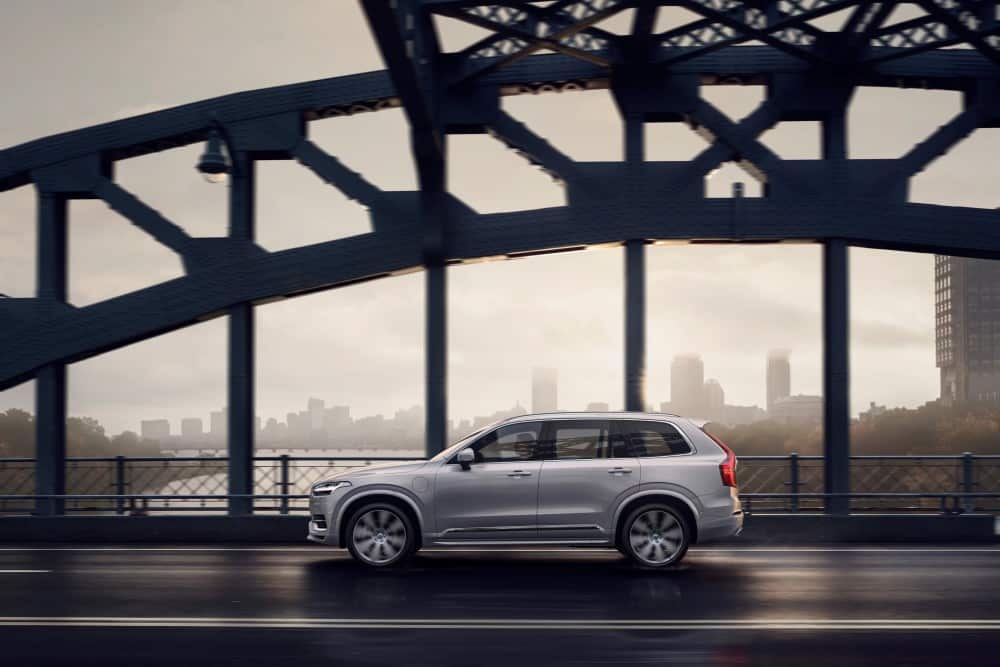 "Motorists who forget to lock their car will get a notification message. And Volvo On Call automatically contacts the emergency services if you are involved in an accident and tells them where you are," Maruszewski explains.
Other remarkable capabilities of Volvo On Call include the ability to provide an in-car WiFi hotspot, which can be accessed by everyone in your car.
"The signal is so strong that you can even stream music and films without having to worry about buffering," says Maruszewski.
An added benefit is the fact that the batteries of portable devices are not drained, leaving them ready for use when they are needed.
Anyone who has ever lost track of their car in a huge parking lot will also welcome Volvo On Call with open arms.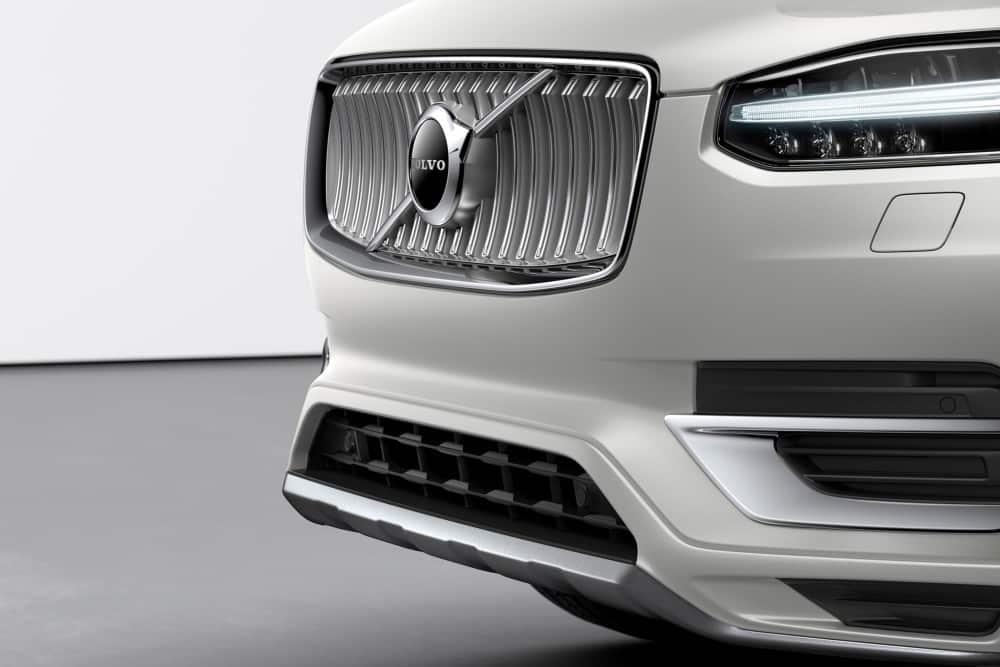 "The app will show you the location of your car on a high-definition map, and then provide directions how to reach it. You can even ask your car to hoot and flash for five seconds to identify itself and guide you to its location," says Maruszewski.
Volvo On Call is entirely free of charge for five years. Thereafter, it can be extended for a fee.
The model year 2020 version of the XC90 will be available on dealer showroom floors from mid-August 2019. Maruszewski says that there is already considerable customer interest in the new model.