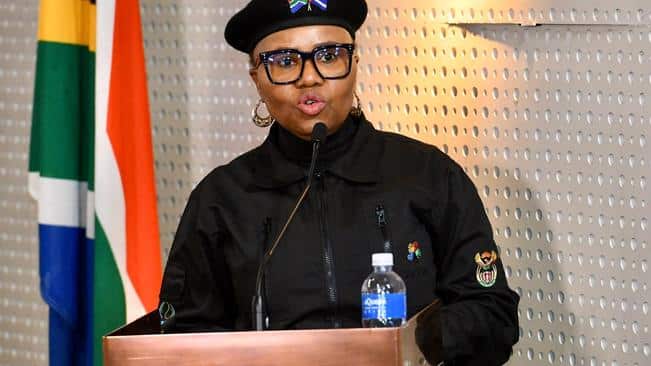 The Democratic Alliance (DA) will submit urgent parliamentary questions to the Minister of Social Development, Lindiwe Zulu, to ascertain how her department and the South African Social Security Agency (SASSA) have spent the billions of rands in funding that have been redirected towards social relief.
DA Shadow Minister of Social Development Bridget Masango said in a statement on Thursday that it has been two months since the President's announcement and the nation is still in the dark on how these monies have been disbursed.
President Cyril Ramaphosa announced on 21 April 2020, that the government "will direct R50 billion towards relieving the plight of those who are most desperately affected by the [Coronavirus]".
This money will be directed to topping up social grants from May to October as well as the introduction of the special COVID-19 Social Relief of Distress grant of R350 for the same period.
DA needs an urgent response from Zulu regarding the following questions:
How much of the R50 billion has been directed towards the DSD and its entities, including SASSA;
A full breakdown of how much has been spent on the top-up social grants and the special R350 grant;
How many South Africans have received a special R350 grant; and
What portion of the funds were allocated for food relief and other miscellaneous expenditures, including a breakdown of spending?
Masango said the DA is not convinced that these funds have reached their intended recipients as promised, particularly as it relates to SASSA's bungling of the special R350 grant.
The DA has received an overwhelming number of queries and complaints from desperate South Africans pleading for assistance because their applications for the special R350 grant had been seemingly wrongfully declined on basis that they are receiving other incomes.
"We have reached out to SASSA to request how these disputes will be handled and their response was that they will soon launch an online appeals platform. This is outrageous given the fact that many of those who will lodge appeals may not have access to the internet," said Masango.
"We also question who will be manning this appeals platform given the fact that SASSA is currently operating on one third of its workforce.
"Another challenge that is brewing in the background is that those who have already received their grant this month will be verified each month before receiving their next grant," Masango explains.
"It took SASSA almost two months to get its systems in place and to verify its current recipients – many whom are still waiting to receive their grants and others who have apparently been wrongfully declined.

"Our concern is that the majority of those who desperately need this R350 to survive will have to wait even longer for their grants."