Standard Bank's customers are slowly embracing digital banking as they ditch brick and mortar banking.
Africa's largest bank by assets informed investors on Thursday that lockdowns encouraged customers to transition to its digital channels.
The bank announced on Thursday that digital transaction volumes increased 78% in South Africa, and comprised 99% of total transactions, while in Africa Regions volumes increased 24% and comprised 94% of total transactions.
"Physical transactions are expected to continue to decline as the transition to digital accelerates post-COVID-19," said the bank.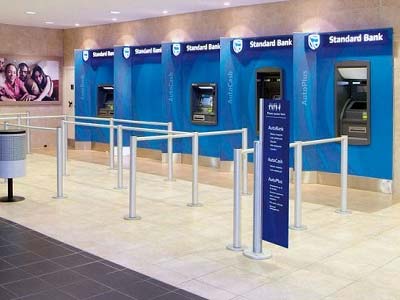 "Despite the pandemic-related disruptions, Personal and Business Banking (PBB) SA released several new digital capabilities and product enhancements. In addition, system resilience and security remained key to driving digital adoption"
Standard Bank also announced that digital active customers increased by 13% to 2.6 million.
The bank also informed investors that its half-year profits dropped by 43%, in the middle of a forecast decline of between 30% and 50%.
It added that its headline earnings per share stood at 473.8 cents compared to 837.4 cents in the same period last year. HEPS is South Africa's main profit measure.
The bank said deposits from customers grew 19% period on period to R1.5 trillion.
PBB customer deposits grew 16%, with strong growth in savings and investment products as well as call deposits, as retail customer balances increased during the lockdown and business customers held additional liquidity to support cashflow demands in an uncertain environment.