South Africa's largest digital bank, Capitec, has partnered with SA Home Loans to launch its first full home loan offering.
Built on the principles of simplicity and affordability, the product has one of the fastest application processes in the country – allowing consumers to initiate an application in under 5 minutes – alongside highly competitive linked interest rates from 6%.
Francois Viviers, Executive of Marketing and Communications at Capitec, says the offering was developed in response to strong demand for a simple and efficient, digitally-led home loan option.
"We've continually received requests from both clients and the public asking us to challenge the norms of home loans as we have done with banking.
"Previously, application processes have required a lot of paperwork as well as time. We've simplified this by offering potential clients an easy 4 step online application that takes less than 5 minutes to complete. You don't need to have any documents on hand and the questions are easily answered through multiple choice or simple entries such as name, surname and income.
"We've also made it easy for clients to track the progress of their application in real-time through our online portal. We found most application tracking to be vague or use terms that are not easily understood by someone who is unfamiliar with the process. Our tracking is comprised of 6 easy to follow steps, with clear communication describing the details of each step and if anything is required from the client."
Capitec offers home loans up to R5 million over 30 years and clients get a discount of up to 50% on lawyer fees through SA Home Loans' National Panel of Attorneys.
There is also a further benefit for government employees who, if they apply for a new home loan or switch their existing bonds, could qualify for a discounted interest rate.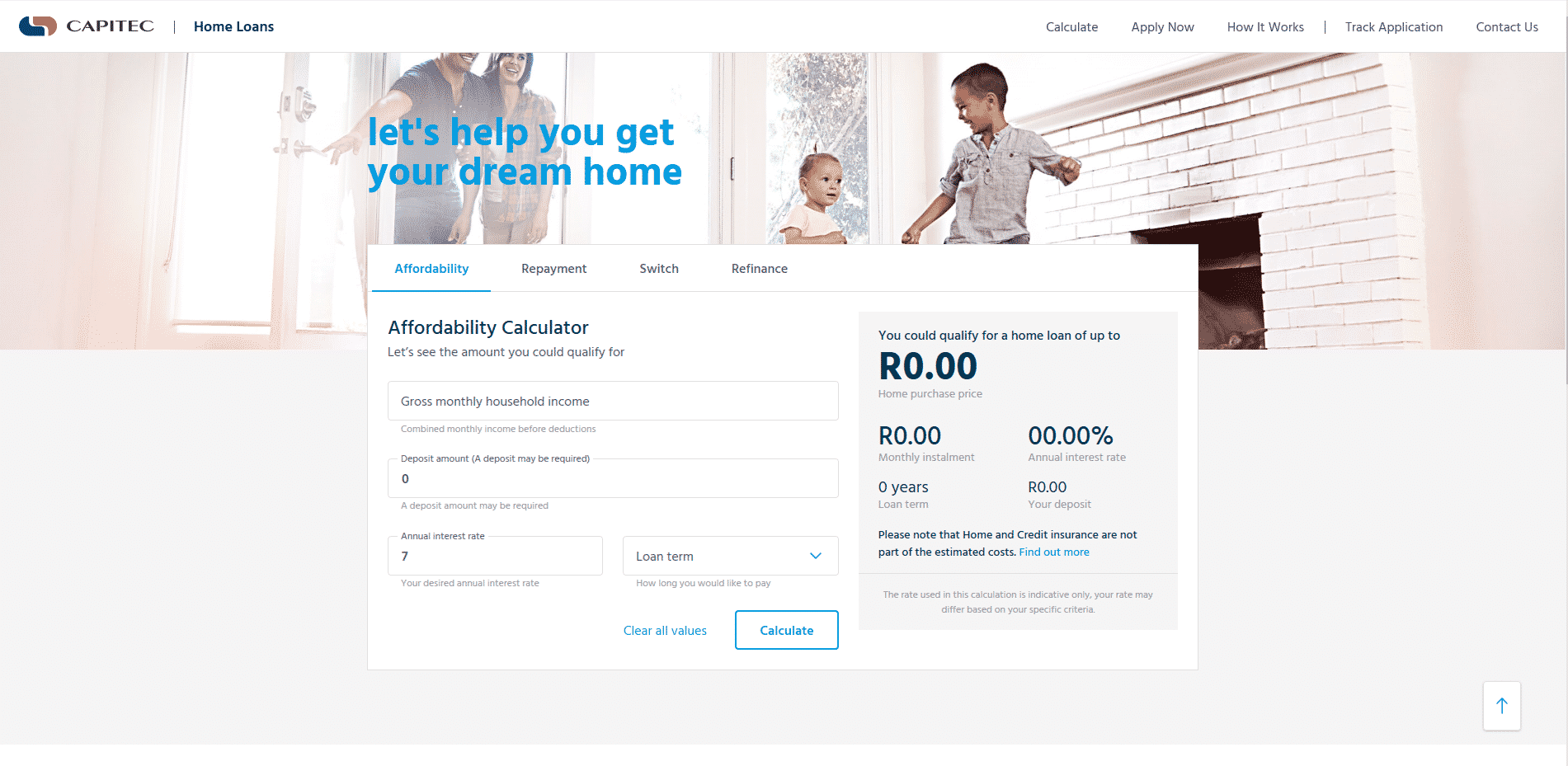 Applications can be done from anywhere, anytime on Capitec's online home loan portal. There are 4 straightforward steps to follow, which can be completed in less than 5 minutes. Visit the portal here: www.capitechomeloans.co.za.
How can a government employee qualify for a discounted interested rate?
To qualify you must use the government employee housing scheme (GEHS) stop order. This special home loan package offers a flexible term of up to 20 years on 100% of the purchase price, depending on the applicant's affordability.
What happens after the application is submitted?
After an application is underway, it can be tracked in real-time on the home loan portal. Simplified into six steps, the portal shows exactly where you are in the process, what the next step is and if anything is required.
Alongside the portal, clients are also assigned a home loans consultant, should they require further assistance through personalised human interaction.
"We look forward to helping South Africans live better with our new home loans product. Buying a home is an exciting time in people's lives and we believe the process should be as simple and efficient as possible." Viviers said.