South African tech start-up and online tech-education leader, HyperionDev, is inviting the public to become stakeholders in the company's growing tech education business. Through the investment, HyperionDev will invest R3.5 million in coding scholarships to deserving South Africans.
The UK-based capital funding drive – which has already realised  £1,5million (±R32 million/ ±US$2 million) in capital commitments –  will facilitate HyperionDev's expansion into UK and US markets on the back of the company's success in Africa.
The impact investment opportunity affirms HyperionDev's commitment to delivering positive social impact by answering a pressing need for tech education and skills development in South Africa.
The investment drive is a planned phase of expansion following a wave of backing from leading tech organisations like Google and Facebook.
HyperionDev is perfectly placed for a wave of rapid growth, following the online EdTech revolution that bloomed in the wake of global lockdowns and social distancing: the company has seen a 640% revenue growth since 2018, while lockdown has seen the company record 254% growth in active users, surpassing more than 100,000 student registrations.
"I strongly believe that accessible tech education is the future of social upliftment and mobility for thousands of people across the globe. In South Africa, there are too many people who do not have the skills nor opportunity to find well-paying, decent jobs," says Riaz Moola, founder and CEO of HyperionDev.
Founded in 2012, HyperionDev exists to close the growing global tech skills gap through affordable tech education and has helped thousands of students learn job-ready developer skills so they can pursue careers in tech. Its coding bootcamps are accessible to complete beginners, where individuals can take online courses using personal computers or mobile phone devices, even without a broadband connection.
By purchasing equity shares in HyperionDev for as little as R200/£10, investors will impact the lives of hundreds of deserving South Africans through the company's R3.5 million bursary scheme.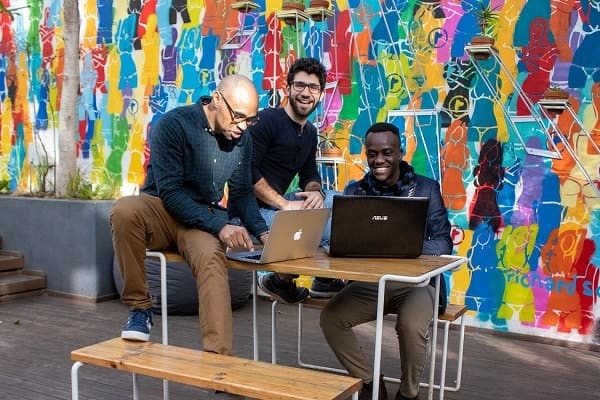 South African celebrity Black Coffee and his investment company, Flightmode Digital, have already invested in the current round of crowdfunding.
In addition, HyperionDev has already secured more than $400,000 in backing from some of the biggest tech organisations globally. With more than 500 early registrations already filled for this limited-time crowd investment campaign, this round of fundraising is expected to progress quickly. Interested parties are encouraged to register for this opportunity before the remaining 500 early slots are filled.
"We believe that ed-tech is going to dominate education in the coming years. There isn't a better time to make an investment in both your future, and the future of hundreds of deserving people as we enter our next phase of explosive growth in the UK and international markets," says Moola.
He believes the growth is especially important in a world of lockdowns where campus closures and business restrictions have led people to look for innovative ways of learning essential skills to remain relevant and operational in the post-lockdown world. Ed-Tech's effectiveness is permanently upending the sector.
Applications to invest will open in February 2021, with equity purchases starting at around R200/£10 per share. For more information about HyperionDev's public crowd investment offering and for early access to investment, visit https://www.hyperiondev.com/invest/