FinTech as a force for good in society is well-documented, driving financial inclusion among the unbanked and underserved. Africa is leading the charge, underlining the power of technology to solve societal problems. It is not just the unbanked that are included by FinTech, but also the small and medium enterprise (SME) sector that continues to be excluded by mainstream banks.
The power of FinTech to bank millions of underserved and unbanked people is a testament to how technology can be used for good. By bypassing the need to build brick and mortar banks, FinTechs are effectively giving the poorest a desperately needed step up.
In South Africa, SMEs with turnover smaller than R10 million are also largely excluded, albeit differently, and technology can solve this problem," he says.
While our government periodically makes commitments to provide relief and support for the SME sector, the reality is that very stringent conditions exclude most SMEs from benefitting. Using technology, alternative lenders are able to step in where government and banks are failing SMEs.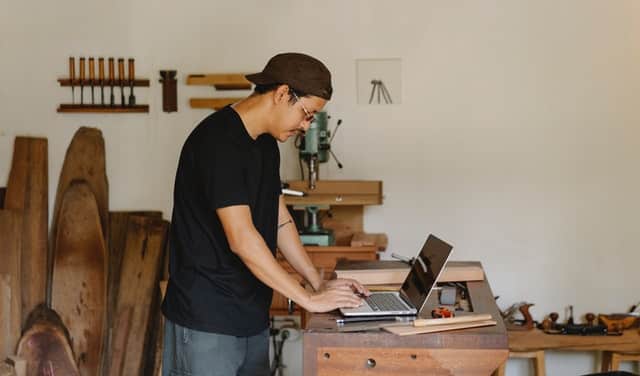 Banks are often accused of setting the bar too high with their approval criteria. They are managing money on behalf of their clients and by the very nature of their businesses they need to ensure certain boxes are ticked. Their businesses are not necessarily designed to support small enterprises.
On the other hand, technology has allowed alternative lenders to disrupt this old model of disbursing funds to SMEs. In the industry, we use an algorithmic approach to risk, but fundamentally we try and make the disbursement of funds available to as many entrepreneurs as possible while still managing our risk appropriately.
This is important, he says, because one of the biggest obstacles and threats to small businesses around the world is a lack of access to finance. Often, SMEs need capital to be able to scale. Without this capital, they are caught in a situation of living month to month.
South Africa's National Development Plan earmarks SMEs as being the driver of new jobs and economic growth by 2030. However, this simply won't happen if entrepreneurs who have put their heart and soul into their small businesses have the door to finance repeatedly slammed shut.
Beyond technology's ability to reach previously excluded small businesses, it has the added advantage of being available 24/7. Entrepreneurs are often caught in the time-intensive cycle of working in their business as well as on their business. Often, we find that during working hours, the small business owner is on the front line, running the business. It is outside of business hours that they have the time to sit down and plan. Technology means they can work and apply for finance when it suits them.
Imagine this – a business owner goes online when it suits her, and then she encounters a digital contract that can be completed within minutes. The tech is working in the background – but she only has to spend minimal time interacting with the lender – the complete opposite of the time-intensive process the traditional banking sector has made the norm. When you look at it this way, it's no surprise technology has disrupted industries to the degree that it has.
The point of technology is to find automated and better ways of doing something. Retail Capital set out to serve tens of thousands of SMEs. Without technology, this dream of supporting what in our view is the most important sector in the country would simply not have been possible.
All stakeholders, especially the government, should embrace digitisation so that more businesses can be supported. The dream of the SME sector driving unprecedented economic growth and job creation is not dead. Widespread adoption of technology will certainly give it a shot in the arm.
Karl Westvig is a CEO at Retail Capital