Small businesses have suffered extraordinarily at the hands of the pandemic, with certain sectors feeling the true brunt of lost business, but July brings with it a slew of additional challenges that will affect SMEs – and their supply chains – financially. A trifecta of cost increases came into play over the past few weeks, affecting, among other things, the cost of goods and raw materials, consumers' pockets and quite literally, the price to keep the lights on. This as electricity increased again, municipal services including water and sanitation and property rates rose and fuel prices shot up thanks to the improved demand for oil and a weakening Rand. All in, this will add significantly to SMEs' hard costs, a cost that they cannot necessarily pass onto their customers.
To put this in perspective:
Electricity has increased between 13,48% and 14,59%, depending on where the business operates.
An annual 2% hike in property rates and 6,8% for water and sanitation was applied in Johannesburg, 4,5% in property rates and 5% for water and sanitation in Cape Town and 4,9% in property rates and a whopping 8,5% for water and sanitation in Durban.
As of 7th July, motorists are paying 23 cents per litre extra for petrol, 38 cents for diesel and 32 cents for paraffin.
To help shield against the barrage of increasing operating costs, Miguel da Silva, MD at Retail Capital advises small business owners to do everything that they can to cut back while also building a financial buffer that can be tapped into when needed.
"The pandemic has taught us that we need to plan ahead and have a fall-back fund that will help get you through the tough times. Consumers, and customers alike, are all feeling the pinch; they too are being affected by rising costs which impacts their ability to buy. The lockdowns impact us financially but sentimentally too; as soon as increased restrictions are put in place, there is a general hold on spending. Coupled with having to fork out extra money for utilities and fuel, availability of income is compromised which has a significant knock-on effect," he says.
Among this is the ability to pay and keep staff on full-time. While for those sectors that were most affected by adjusted lockdown level 4, there is the commitment of the reinstatement of the UIF's TERS which will go some way in retaining employees' wages, and their jobs, but this is not going to be extended across the board. For SMEs outside of the restaurant, tourism, hospitality and alcohol industries, bottom lines are being affected which could mean the difference between keeping staff on full-time or choosing to put them on short-term or even retrench.
"It's common for small business owners to do everything in their power to avoid letting staff go or affect their incomes, and they will often sacrifice their own earnings to cover employees' salaries. Sometimes this is the only choice when faced with rising operating costs and decreased customer demand. It is a very tenuous situation as losing long-time, loyal employees is extremely distressing for everyone, which then also adds to the rising unemployment rates and increased reliance on Government grants."
Paradoxically SMEs are often touted as the 'solution' to the worsening employment crisis. But da Silva says that government needs to come to the party by deregulating the industry so that SMEs are not subject to the same regulations as big business.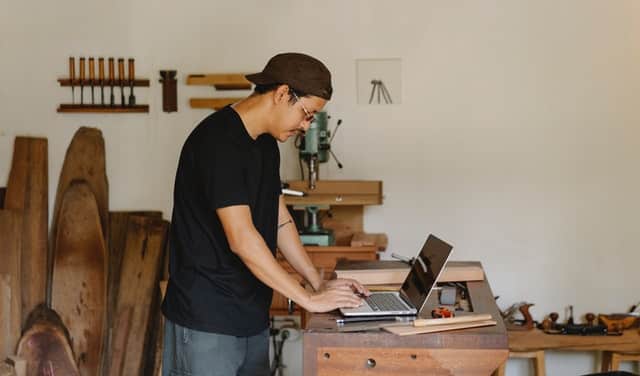 "With all of this in mind, my advice to small business owners is to have, or start, a safety net and avoid waiting until the next wave of challenges hits. You should aim to have a fall-back fund of six to eight weeks of finances to handle any shocks, such as increased operating costs, and further lockdown restrictions. Turning to reputable funders such as Retail Capital that charges a percentage of turnover and can provide working capital, can also help get you these extremely difficult patches.
"Engaging landlords and creditors is also a must; when you lose they lose so attempt to renegotiate your terms and when things go back to 'normal', return to prior agreements. The same goes for suppliers and creditors, it is essential to keep the lines of communication open and to work collectively."
Among businesses that can, such as retailers, having a sale on old stock can also assist. This will generate some cash flow to cover costs in the very least.
Lastly, da Silva says that it is critical that SMEs don't get stuck in the trenches. "Keep looking ahead and search for new opportunities. Of course, continuing to innovate is not always possible and many SMEs pivoted where they could in the first and second wave. But this lockdown will end, and business will pick-up, as it did between the previous waves. The vaccine roll-out will also play a massive role in our recovery and is critical to the opening up of the economy."