South African truck drivers are a critical front-line service for our communities, and face many challenges that ordinary road users may not have considered
Fleet drivers during the pandemic, as well as risking their safety during recent periods of unrest, have demonstrated the important – and often brave – role that drivers play in protecting our country's economy and supporting the livelihoods of communities
In spite of the challenges they've faced, fleet drivers and managers have shown resourcefulness by finding new technologies and solutions to address these
The truck accident in Johannesburg last month, in which a chemical tanker's tyre burst, causing it to lose control and collide with other vehicles, is a reminder of the challenging environment truck drivers have to navigate in South Africa.
Truck drivers on the road often have a negative reputation, despite their crucial role in moving goods. If an incident occurs, the general assumption is that the truck driver is at fault. However, countless other factors that are beyond truck drivers' control can contribute to accidents in which their vehicles are involved, from unregulated driving hours to a lack of technology to monitor them on the road.
Life as a truck driverOne of the heroes exposed to the challenges of the long road is Hilary Muvirimi – an express truck driver from ATS Transport with over a decade of experience behind the wheel. Becoming a truck driver was a dream come true for Muvirimi and its why he's so dedicated to his profession. His efforts have resulted in him being awarded driver of the year six times by his company for his loyalty and fuel-saving driving.
Muvirimi frequently drives the Cape Town to Johannesburg N1 route, often within 18 or 19 hours, carrying loads of agricultural and consumer products. As an express driver, he drives alongside a co-driver who can swap places with him when he gets tired, ensuring he doesn't have to stop and sleep on the road.
Truck drivers in South Africa often self-regulate the hours they drive and stay overnight at high-risk truck stops to reduce fatigue.
Truck drivers bore the brunt of SA's recent unrest
Earlier this year, countrywide riots and looting left businesses destroyed, trucks burnt and stock stolen. The damage to the trucking industry alone is estimated to be between R250 and R300 million in destroyed trucks and cargo.
Despite endangering their lives, truck driving heroes, escorted by police and even ordinary citizens, played an even more crucial role after the Kwa-Zulu Natal riots by taking to the road to deliver supplies of oxygen, medicines, and other essentials to the province.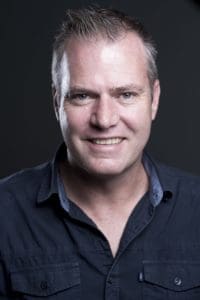 "Truck drivers showcased their crucial role earlier this year, helping countless South Africans and businesses get back on their feet after the unrest," says Justin Manson, Sales Director at Webfleet Solutions. "Without brave truck drivers like Hilary Muvirimi, the economy would have ground to a halt."
Truck driver safety is still an issue 
Although life on the road can be dangerous, Muvirimi points out that telematics technology has significantly improved driver safety, simplified fleet management, and made driving more convenient by reducing driver workloads.
"Telematics technology has made our jobs as truck drivers so much easier. All administrative tasks are digitised, and we feel safer knowing our managers are watching us and making sure we stop where it's safe. We can also monitor how many hours we've driven to avoid overdoing it. Before I exceed the recommended hours of driving, I can pull over and rest while my co-driver continues the journey," says Muvirimi.
GPS-based geofencing technology, which acts like a virtual fence around a geographic location, is also being adopted more and more by fleet managers to ensure drivers avoid risky areas, and even COVID-19 hotspots. Fleet managers receive real-time notifications when a driver approaches a geofenced area and can direct the driver away.
Besides the usual telematics equipment for vehicle tracking, Muvirimi's truck is also equipped with an in cab camera, visible in Webfleet. Muvirimi also makes use of a driver terminal (PRO8475) which is used for 2 way communication, receiving his job cards or loads, navigation and active driver feedback, which is based on driver performance (Optidrive 360).
"Along with enhancing driver safety, telematics technology also reduces maintenance and repair costs, increases fuel efficiency, and seamlessly automates all the administrative work drivers would normally have to complete so they can focus on driving," adds Manson.
The need to regulate the sector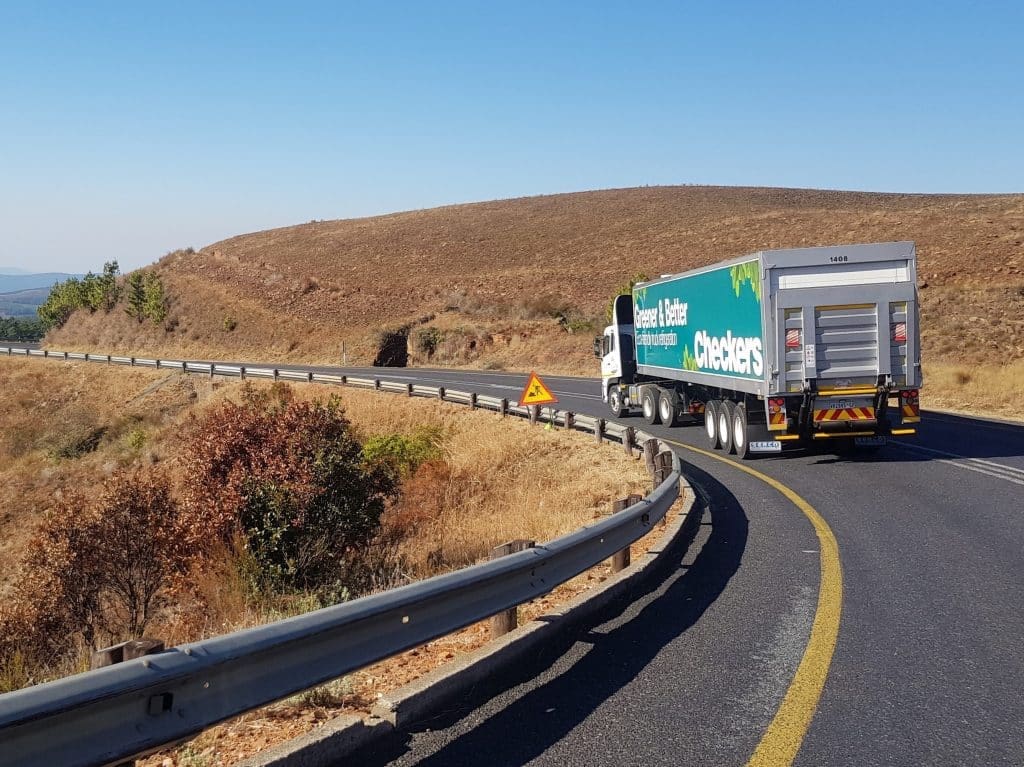 South Africa's trucking industry regulations aren't as strict as those in other parts of the world, such as Europe. However, transportation companies can self-regulate by observing driving time, speed, and distance using telematics technology.                                                                                                                                                                                                                                                                                                                  Additionally, they can sign up drivers for the Road Traffic Management System (RTMS) and conduct rigorous audits to ensure drivers transporting their goods are certified under RTMS.
By maintaining vehicles and payloads properly, as well as requiring driver wellness and safety training right from the start, transportation companies can mitigate some of the risks drivers face while on the road.
"The private sector needs to do more to protect truck drivers in South Africa, and educate the general population on the important role they play within our society – especially considering the lack of a rail infrastructure to move goods from ports to inland and vice versa. Our economy relies on them," concludes Manson.