The global COVID-19 pandemic is a powerful disruptive force on businesses in every sector. COVID-19 accelerated the need for digital innovation in response to shifting consumer and business consumption trends and evolving customer expectations around engagement and commerce.
No one could have predicted that the world would change so dramatically in just two years. The resultant lockdown restrictions and social-distancing mandates have irrevocably transformed business channels and go-to-market strategies.
The new status quo also created expectations among consumers that everything should be purchasable online and delivered within 24 hours, while the work-from-home trend continues to reshape how we interact and engage, even in social contexts.
This low-touch paradigm also influences how businesses operate, with digitised online value chains and customer onboarding now the standard rather than the exception.
Responding to this readiness and willingness from businesses and consumers to transact online has become a strategic imperative to maintain relevance and competitiveness in this rapidly evolving new paradigm. This is especially relevant as many new trends such as hybrid working or blended in-person and online events will likely persist beyond the pandemic.
However, the need to create more agile organisations comes at a time when many corporate budgets are strained due to reduced offline consumer spending and lower revenues in many areas of the economy. It is precisely this type of destructive reinforcing feedback loop that makes it difficult for large organisations to adjust to black swan events. Delaying a company's disruptive innovation agenda is, however, no longer feasible.
The primary constraint to disruptive innovation is usually an unwillingness to change key elements of a business that is typically profitable at the time and appears to be capable of weathering many years of obvious competition. Traditional corporate thinking seldom allocates sufficient budget to fund projects that could cannibalise existing products or services. Inflexible decision-making structures make it impossible to move fast enough, and organizations typically don't align incentives between the internal disruptor and the disruptee.
Most organisations just lack the entrepreneurial culture needed to drive truly disruptive innovation because they're typically primed for operational efficiency – exactly the right approach to take when managing a mature product that competes predominantly on value (as opposed to performance).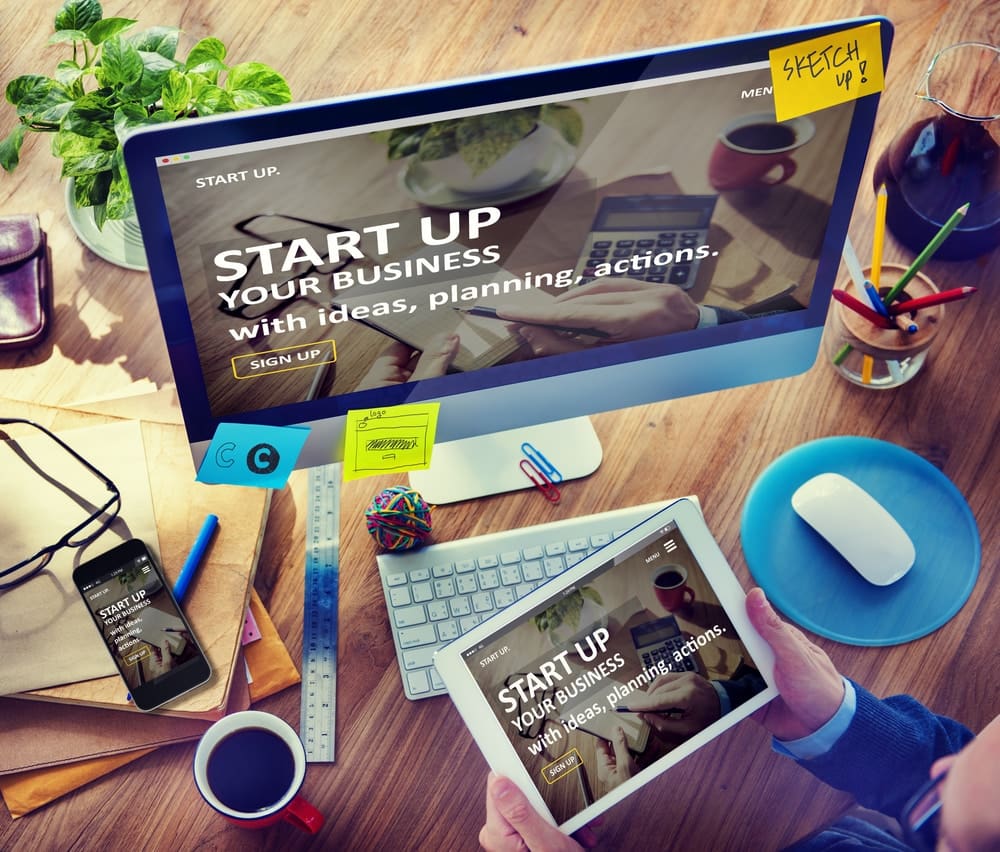 An accelerating trend of disruption from technology-first startups tackling just one part of the market value chain increasingly necessitates an early response.
One avenue corporates often take is an internal incubation project. However, incubation projects typically fail because the board or exco push for revenue too soon, internal politics and posturing to get involved in the project affects the independence that these projects need to get out of the starting blocks and the program objectives are typically not clear.
Companies that don't incubate often look to invest in startups to buy in innovation. This is common practice among US corporates. However, this approach requires massive scale to succeed, supported by an internal venture capital (VC) firm that boasts the right staff and incentives needed for success.
More frequently, internal VC programs struggle to balance the long-term interests of the corporate and the short-term interest of the startup. These conflicts of interest include variable annual budget allocations, chronic post-investment support, underfunding, and unrealistic operational maturity timelines, to name a few.
Other corporates issue innovation challenges and invite startups to solve these challenges for them.
However, these programmes generally do not deliver disruptive industry innovations because the resultant solution addresses a specific internal challenge rather than addressing a broader market problem. The latter holds more value and greater potential for exponential growth for the startup but a widening of the solution scope is often uninteresting to the corporate. This is a self-serving way to achieve short-term corporate objectives while sacrificing scarce startup resources.
With so many pitfalls to the various disruptive innovation program forming, it is easy to simply accept that no optimal solution is possible. So, what is the solution? Externally managed corporate VC (CVC) funds offer a more strategic, effective, and sustainable way to continually drive and sustain disruptive corporate innovation in response to the step changes currently taking place across markets.
A CVC fund structured this way operates independently of the corporate. The expert startup fund management team works with the corporate exco to identify the broader business challenges being brought on by market disruption and shifting value chains in the medium- to long term.  The external fund manager then seeks out and develops startups that could potentially create the mission-critical future capabilities that the corporate may need to survive and thrive in the future.
At its core, a business becomes successful by becoming good at one thing. However, this characteristic makes it hard to adapt to change when the basis of competition changes. A CVC fund can meaningfully reorient a corporate in the medium- to long term with zero operational impact on today's core businesses.
CVC facilitates the creation of a more agile organisation by incrementally changing the business from the outside, in, over a longer period.
This incremental approach effectively addresses the inertia typically experienced with attempting to change a large organisation from the inside out and facilitates an agile and dynamic approach that empowers large organizations to respond to continuous (and discontinuous) market changes.
While it is unlikely that one startup will deliver a single breakthrough product that will dramatically change the shape of the corporate, exposing corporate executives to different business models, technologies, and routes to market – the essence of disruptive innovation – typically gets business leaders to think differently about their existing operations. It becomes increasingly normal for corporate executives to consider how businesses will evolve over time, both incrementally, and as they acquire new disruptive capabilities from their CVC program. I believe that this change in thinking and readiness to acquire future capabilities in advance of their immediate utility has the potential to become a vibrant source of future competitive advantage in a world characterized by relentless and accelerating disruptive innovation.
Llew Claasen. Managing Partner at Newtown Partners